Chile going to polls this weekend to elect Constitutional Convention to replace Pinochet-era text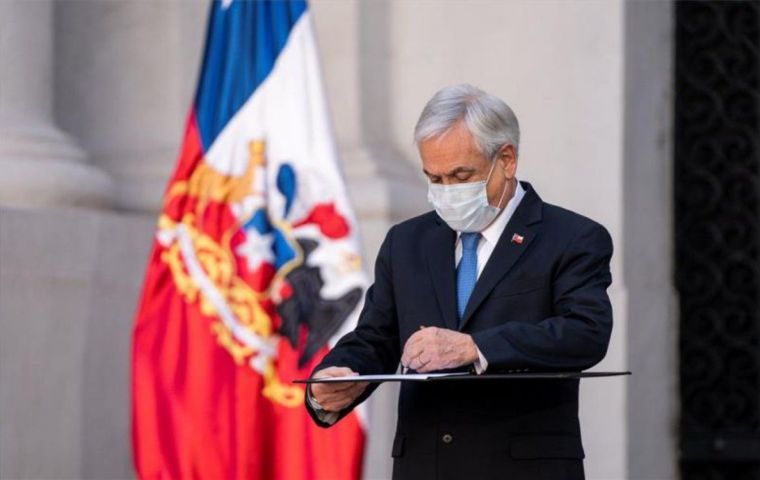 Chile is about to write another chapter in its history this coming weekend when members of an Assembly to write up a new constitution to replace the one left by the military regime of General Augusto Pinochet are elected.
The elections were to be held on April 10 and 11 but needed to be postponed because of the coronavirus pandemic. Regional governors and mayors will also be appointed as per these elections.
President Sebastián Piñera has described these elections as "a very transcendent electoral day for the future of Chile and unprecedented in the history of our country."
Measures were taken so that the elderly, the chronically ill, the pregnant and the disabled people who "decide to vote do so with a clear preference, going directly to the first place in line," Piñera explained.
The splitting of the elections into two days also sought to "ensure greater physical distancing and avoid crowds, protecting the health of citizens who attend to vote," he went on.
Poll stations will be open Saturday and Sunday between 8am and 6pm, Chile's Electoral Service (Servel) Director Andrés Tagle told the media.
Piñera also said he was hoping for a larger turnout this year, after only 48% of those registered voted in the presidential runoff in 2017.
One of the main issues to be discussed in the future convention, where two thirds of the votes will be required to approve each article, will be a new pension system, to replace the current one, severely questioned by Chileans and created by the brother of the current president, the economist José Piñera, in November 1980.
Other issues that citizens will follow with special attention will be a substantial improvement in access to education, greater demands for the Mapuche ethnic groups and reforming the health system so that more people can access it for free.
Piñera's ruling coalition, weakened by the government's decisions regarding the pandemic and other issues, will seeks to win at least a third of the 155 conventional constituents (more than 77) to be able to set the agenda within the convention.
But Piñera's opposition to a third withdrawal of 10% of the AFP pension funds for people who have lost their sources of income to lockdowns and restrictions have sunk the President's approval rate to barely 9% against a disapproval of 74%, according to a recent survey.
Nevertheless, Piñera has led one of the most successful vaccination campaigns in the region and even by world standards, which is what he has to show to his constituency.