OAS says Hamas is a terrorist group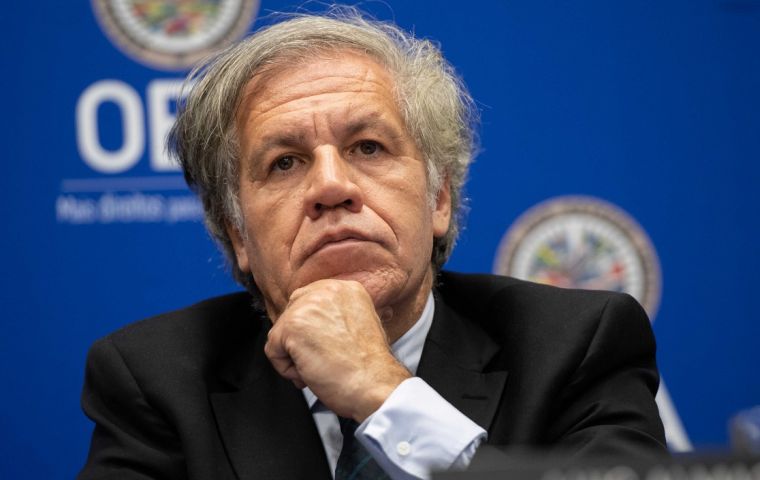 The Organization of American States (OAS) Monday added the Palestinian Islamist organization Hamas -founded in 1987- to the list of terrorist groups, following its recent rocket attacks against Israel, it was announced in Washington DC.
"The recent attacks launched by Hamas against the Israeli civilian population undoubtedly constitute attacks of a terrorist nature. Their violence and the objectives they pursue clearly have this characteristic," said a statement from Secretary-General Luis Almagro.
According to the text, "Hamas's terrorist aggression is unlimited and always seeks civilian victims, seeks to escalate conflict dynamics and armed actions, as well as sow terror on innocent populations, be they Israeli or Palestinian."
The Uruguayan Almagro also pointed out the "immoral and undignified use" of children and women as human shields, an act that deserves "the most absolute repudiation and condemnation. He also pointed out that Israel is justified in invoking the principle of legitimate defence against attacks of this nature.
"The Hamas attacks constitute an attack against the peace and security of Israel and the region," the statement went on.
Since May 10 and the beginning of a new episode of violence in the Middle East, rockets fired from Gaza have killed ten people, including a child, and injured 294. In turn, 197 Palestinians have died after Israeli attacks, including at least 58 children, with more than 1,200 injured.