Uruguay's GACH praised by prestigious scientific magazine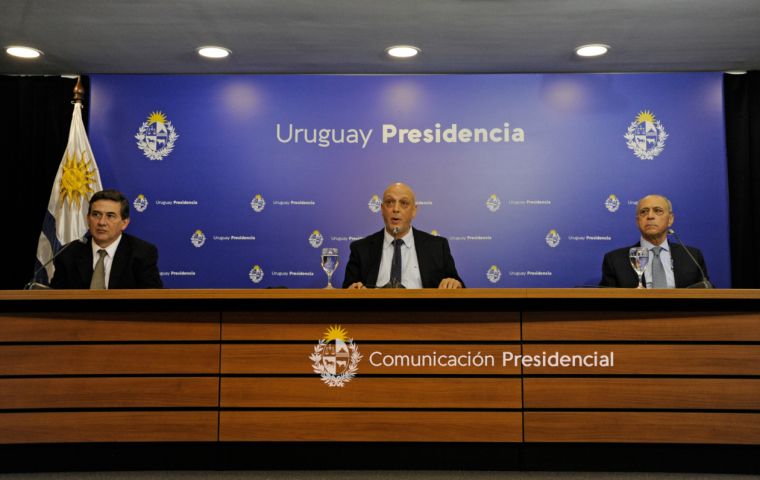 The group of advisers to Uruguay's President Luis Lacalle Pou in covid-19 matters, commonly known as GACH (Honorary Scientific Advisory Group), was highly acclaimed by the Nature magazine.
The publication highlighted the creation of GACH as a mechanism with which to deal with the pandemic as an example of the types of governance and financing each country can implement to combat Sars-CoV-2.
"This group, made up of 55 members, holds weekly meetings with subgroups, makes biweekly reports, holds special meetings with the president and has daily contact with the government," Nature said in reference to the coordination between the State and scientists.
The text also indicated that the measures that have been announced to contain the advance of the coronavirus from the moment the group was formed, "have the support" of scientists.
On the other hand, the magazine recalled the moment when construction was given the green light to resume on-site activities after works were stopped. "Random tests were conducted on construction workers covering the entire country to identify possible outbreaks during reopening measures," the magazine said.
This example was mentioned as one of the strategies followed by Uruguay in terms of diagnostic tests. Swabs in residential areas and those carried out at the border to workers who wanted to enter the country were also mentioned.
On April 16, 2020, the group that advises Lacalle Pou began to function under Doctor Rafael Radi, as chief coordinator, and doctors Fernando Paganini and Henry Cohen, supporting him. But GACH also brings together 55 scientists from different branches of science. In recent months, the group also added specialists in the areas of education and behavior analysis.