Truce between Israel and Hamas starts Friday at dawn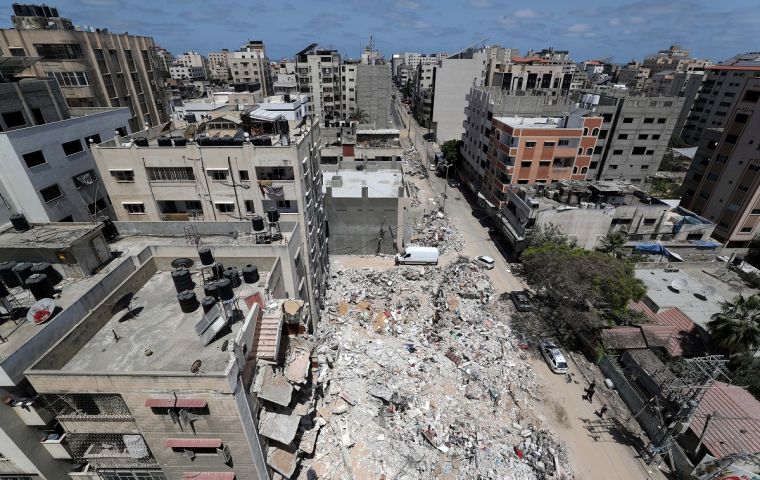 After 11 days of fighting, Israel and the terrorist group Hamas have agreed to a ceasefire starting at dawn on Friday, May 21, it was announced.
The decision is believed to be the result of strong international pressure from US President Joseph Biden coupled with mediation efforts led by Egypt and UN envoy Tom Wennesland in Qatar, as well as by German Foreign Minister Heiko Maas in Israel.
Israeli Prime Minister Benjamin Netanyahu was briefed on the military objectives achieved in the Gaza Strip during the "Guardian of the Walls" operation and some of them were deemed "unprecedented".
Meanwhile, in Gaza, Hamas has also announced that it will join the ceasefire from 2 am local time, after firing over 4,000 rockets which left 12 Israelis dead and hundreds injured, in contrast with Gaza's 227 victims, including 65 children, 39 women and around 1,900 injured. Israel's iron dome defence system which destroyed rockets while still in the air proved highly efficient.
The Israeli army has successfully focused on Gaza's "Metro," a network of tunnels under civilian buildings dug by both Hamas and the Islamic Jihad, who lost one of its key commanders, Hussam Abu Harbid, to the Israeli attacks.
In the last hours of the war, there was a 'brake and advance of rocket launches. They rebooted and intensified during the day after a long breath of almost 8 hours at night. Areas in the south of the country again came under heavy attack, including an anti-tank missile that struck a military bus coming from Gaza, near the demarcation line from which the soldiers had just descended. Throws to which Israel responded by again attacking the military posts of the factions.