Chile and Bolivia go back to negotiating table in Ecuador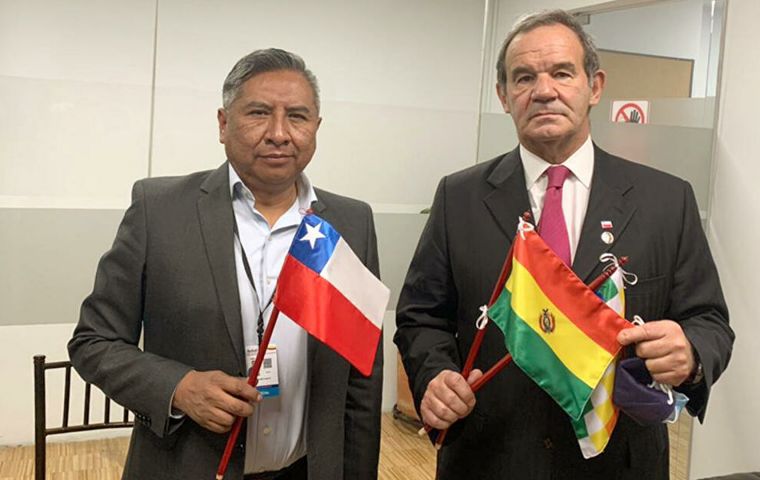 The Governments of Chile and Bolivia and Chile held a new round of talks in Ecuador to advance in the normalization of their bilateral relations, it was reported Monday.
"I met with colleague Andrés Allamand and we agreed that constructive dialogue is the ideal instrument to strengthen ties according to the 2021 road map," Bolivian Foreign Minister Rogelio Mayta Mayta wrote on Twitter.
On the other hand, both states are said to be advancing in their talks "to build trust," according to Chilean Chancellor Allamand, who met Mayta Mayta while in Quito to attend the presidential inauguration of Guillermo Lasso.
The agenda maintained in the talks between the two governments includes issues such as economic complementation, free movement, limits and physical integration, culture and the environment.
Also tourism, education, science, technology and innovation, cooperation, consular issues, police cooperation, control of illegal trade and drugs and cross-border water resources.
Bolivia recently ratified its position to advance its ties with Chile, but under the position of recovering its access to the sea, lost to the neighbouring country in the 19th century during the so-called War of the Pacific.
Chile then moved its border to the north and left Bolivia without 120 thousand square kilometres of territory and 400 kilometres of coastline, according to historical data.