Japan eases controls on Paraguayan shipments of chia thanks to flawless quality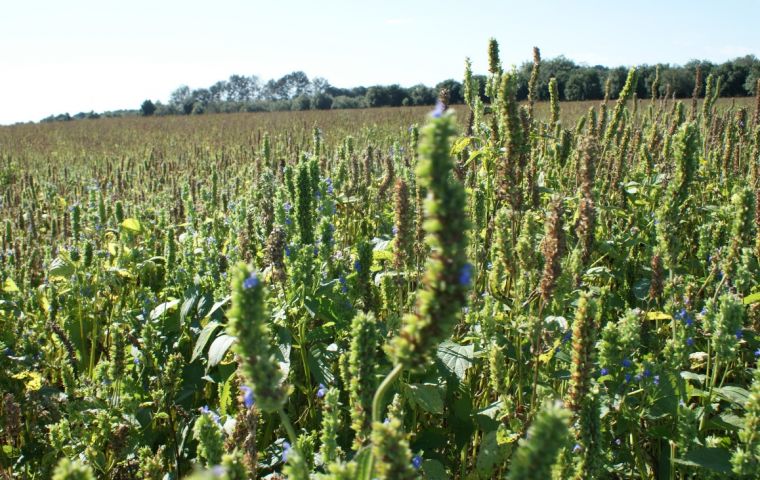 Japan's Ministry of Health, Labor and Welfare have announced that controls for the presence of aflatoxins in chia imported from Paraguay were to become less strict, in light of the improvement in the quality and safety now duly recorded.
Paraguay's National Service of Quality and Plant and Seed Health (Senave) announced Thursday that a note from the Japanese authorities had been received through the Foreign Ministry on May 31, regarding the reduction of controls applied to the shipments of chia.
With the new measure, Japan will stop inspecting 100 per cent of product loads from Paraguay, and will only apply controls to 30 per cent of them, facilitating trade, Paraguayan authorities explained.
Aflatoxins are highly toxic substances produced by certain fungi mainly in agricultural crops, which can cause diseases in both humans and animals.
Senave President Rodrigo González, celebrated Japan's decision and insisted that Paraguayan products have been complying with the required standards and highlighted the importance of proper management of crops during harvest and post-harvest, so that national products may enter international markets without any objections.
He also announced that Japan has approved and taken as a reference a study of residuality of chlorpyrifos in sesame, carried out in Paraguay, to determine its maximum residue limit for the import of that cereal.
According to official data from Senave, chia has had a sustained growth in terms of exports: in 2020 some 26,505 tons of chia were exported, while in 2019 the total was 21,548 tons while only 13,499 tons were exported in 2018.