Tokyo 2020 volunteers keep resigning as locals oppose Olympic Games going on amidst pandemic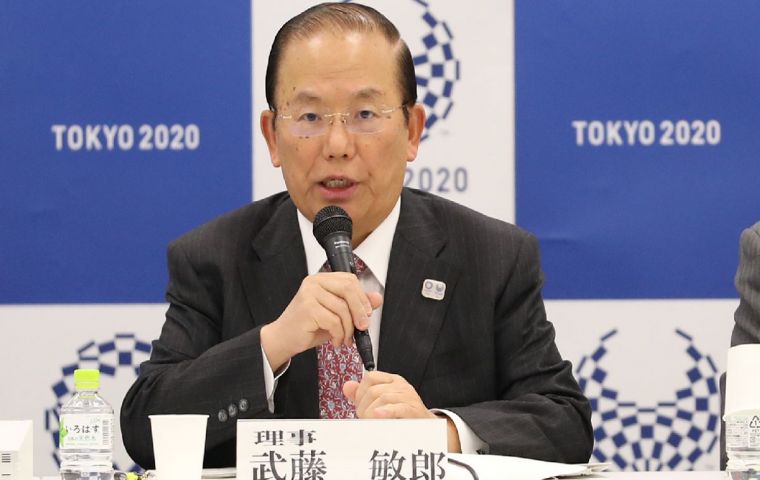 The Tokyo 2020 Olympic Games, which had to be postponed last year due to the coronavirus pandemic, have suffered yet another blow Thursday when some 10,000 of the 80,000 volunteers submitted their resignations citing health grounds.
"There's no doubt that one of the reasons is concern over coronavirus infections," Toshiro Muto, CEO of the organizing committee admitted. He added that the new shortage of manpower will not hinder operations.
About 1,000 volunteers had quit after Yoshiro Mori, the former president of the organizing committee, sparked a sexist row for saying in February that women tend to talk too much during meetings.
With Japan still unable to control the spread of the covid-19 disease, organizers of the Games have been struggling to build support and convince the public that the event can go on safely in just over a month.
Volunteers were expected to take various roles, such as serving as guides at venues and helping in the operation of competitions.
Before the pandemic and the rescheduling of the event, organizers had recruited around 80,000 volunteers for support work. Resignations began in February and the number continued to rise both due to concerns over the SARS-CoV-2 virus but also due to availability difficulties, job transfers and other factors.
The Tokyo Government had recruited another 30,000 people, many of whom have also resigned, although the total number has not been disclosed.
Lack of volunteers is just another way the people of Tokyo have to show their demand that the Games do not take place. The city of Tokyo is currently under a state of emergency going through the fourth wave of covid-19 in the country.