Eastern lifts Guayaquil route from Miami but JetBlue adds flights from New York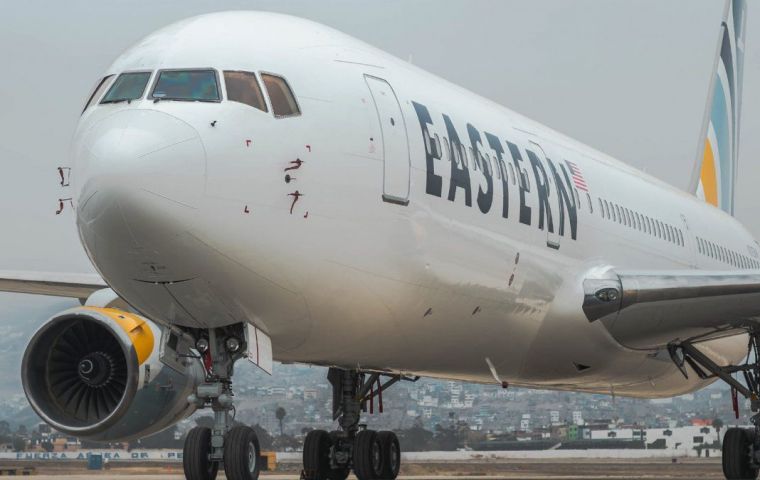 US carrier Eastern Airlines, which started the nonstop Miami-Montevideo route just last week, has announced that as of July it will be lifting flights to Guayaquil until further notice.
Eastern's last MIA-GYE-MIA flight is secheduled for July 7. The company has asked through its website that all passengers holding tickets for after that date may apply for a full refund.
In addition, the start of operations from Miami to Belo Horizonte in Brazil has been moved to August 30. Passengers may reschedue their trips or, once again, ask for a refund.
Meanwhile, JetBlue will start serving Guayaquil from New York twice a day as of August 6 with Airbus A321neo aircraft, it was announced, thus increasing its current seat capacity to become the main carrier between the two cities with 400 daily seats each way.
Eastern also competes on this route, with four 4 weekly flights operated with Boeing 767-200 and 300 aircraft, while LATAM Ecuador has suspended operations idefinitely due to the pandemic.