Norwegian vessel with several Covid cases off the coast of Uruguay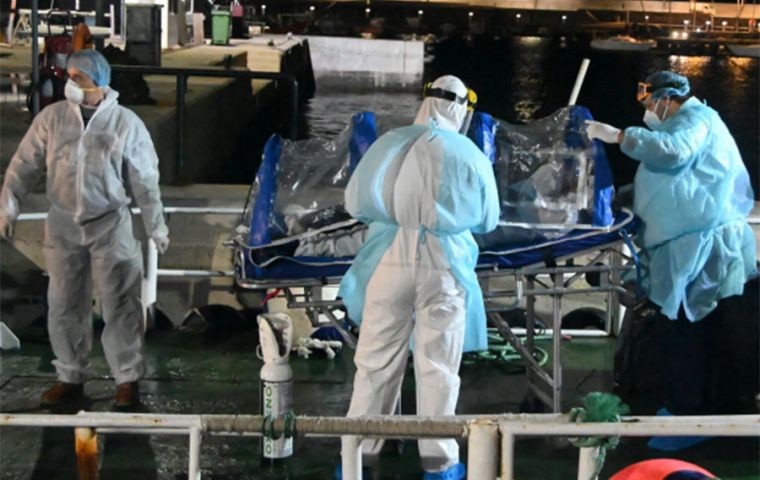 The Uruguayan navy together with the Health ministry evacuated this weekend a fourth member of the crew from the Norwegian flagged vessel "Synnove Knutsen" anchored off the seaside resort of Piriapolis, and with several positive cases of Covid 19 on board.
The philipino sailor, 32, was brought ashore on a motor boat, and following strict sanitary distancing measures was driven to a hotel in Montevideo where coronavirus patients are kept isolated.
The vessel has been anchored off Piriapolis since the second week of July when it was "first reported that fourteen members had Covid 19.
The other patients, had been disembarked earlier in July when the "Synnove Knutsen" and "Vigdis Knutsen" first reported their sanitary conditions. One of them according to the hospital where he is under intensive care is still "delicate".
Some twelve members of the crews of the two vessels reamin on board with mild symptoms of the virus.