Puerto Rosales to invest in monobuoys to allow for more Argentine crude exports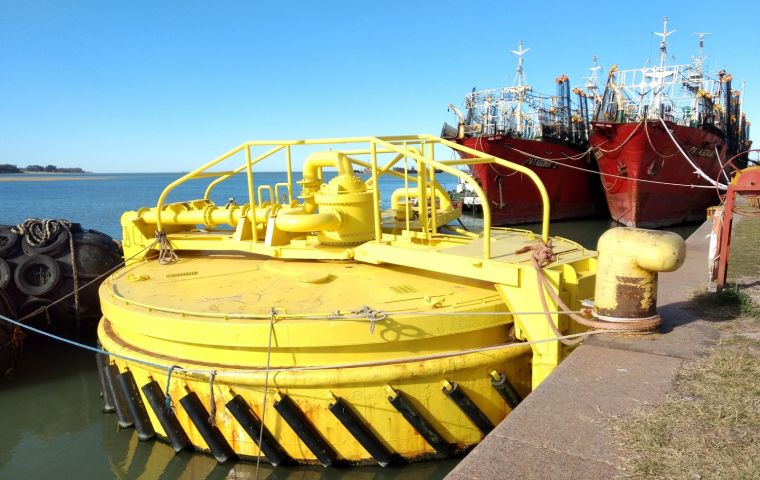 Puerto Rosales in the Argentine city of Punta Alta continues to consolidate itself as the main point of exit of crude oil from Vaca Muerta, having dispatched so far 900,000 tons in 2021.
In September, Puerto Rosales channelled exports in the amount of 7.,5 million tons of oil, of which 900,000 tons were from Vaca Muerta, it was reported. Crude oil shipments have thus grown 4% YoY and were way above 2019's 8.7 million tons.
In this scenario, traders estimate Puerto Rosales will reach the "golden years" midway through the 2010s when it easily exceeded 11 million, with a record in 2015 of 12 million.
For the remainder of October, two more shipments are planned, totalling about 130,000 tons.
Puerto Rosales Management Consortium President Rodrigo Aristimuño also announced the replacement of the monobuoys of Punta Cigüeña and Punta Ancla was being planned, in an operation that involved an investment of around US $ 20 million, which would eventually allow for the operation of larger vessels.
"We must support the position of Governor Axel Kicillof who speaks of an oil province and clearly Puerto Rosales shows that 70 per cent of the country's crude that goes to refining passes through our province," Aristimuño said. "The exportable crude from Vaca Muerta leaves through the province of Buenos Aires," he added.
"One of the great challenges is not only to promote the oil issue but also to assist in matters that concern the commercial part in terms of tariffs," he went on.
Aristimuño also pointed out talks had been held with executives from the Vista oil company given the upcoming update of the port rate which has "been in place for many years and we want its updating to have no impact in terms of that business being lost."
Although the export of oil from Neuquén is a relevant fact for the country, Puerto Rosales is the main oil terminal in the province of Buenos Aires. Both its geographical location and its navigability conditions place it in a site of natural depth for this type of operation.