Havoc at Cancún Airport due to bogus gunshots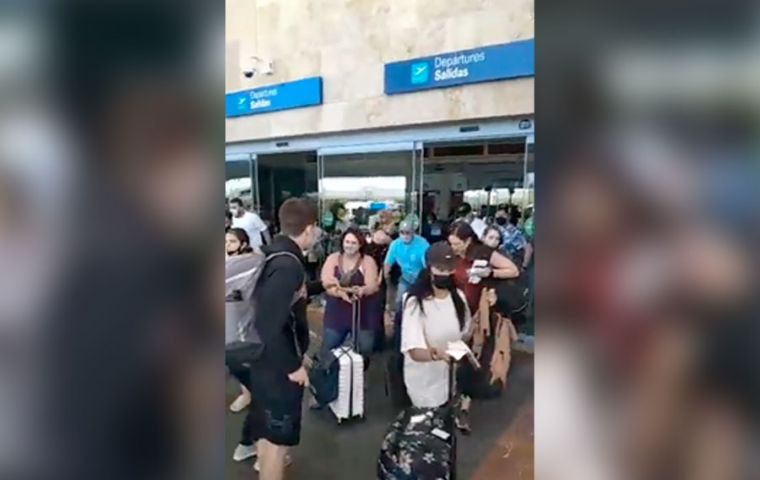 Cancun Airport authorities activated a Coode Red emergency Monday after a shooting allegedly took place at Terminal 3, causing havoc among travelers who rushed for shelter. But in the end, it turned out to be a false alarm, since no cartridges were found.
Video footage of tourists and airport workers running scared went viral on social media.
Quintana Roo Secretary of Public Security Lucio Hernandez said the Coordination Group of Quintana Roo, the Federal Civil Aviation Agency, the Emergency Operation Center, and the Southeast Airport Group (ASUR) were working to determine the causes of panic, after failing to retrieve any signs of weapons or explosives having been used.
Operations at Cancun Airport Terminal 3 were halted temporarily but resumed after authorities canvassed the area. There were no people injured either, it was also reported.
The alleged shooting took place during one of the airport's busiest seasons, as travelers flock to the resort area for Spring Break vacations, although circulation of tourists is still far below pre-pandemic standards.
The incident also came months after two people were killed in a firefight at Cancun's Hyatt Ziva Riveria resort. The two deceased were suspected to have ties to drug trafficking gangs. In June 2021, two were also killed on Playa Tortugas by gunmen who fled the scene on jet skis.