Brazilian law enforcement seize cocaine attached to the hull of a vessel in Santos bound for the Netherlands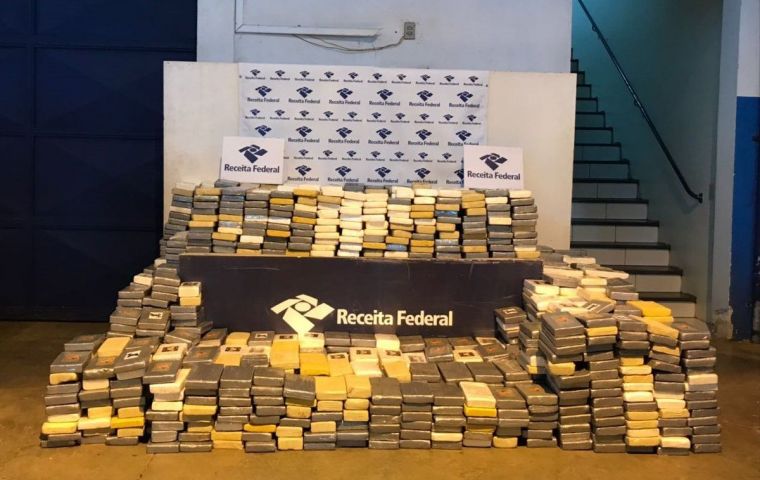 In recent articles, MercoPress has informed on the seizure of several significant drug shipments to European ports from Mercosur countries, Brazil, Paraguay and Uruguay. It seems policing has become more efficient or drug smugglers are running out of options.
The latest case to be informed happened in the port of Santos, where the Brazilian Federal Revenue Service led an operation in which at least fifty kilos of pure cocaine were seized attached to a ship´s hull. According to the agency's official report "this is the ninth similar occurrence in August alone". The ship was bound for the port of Amsterdam in the Netherlands.
The ship was carrying soy bran and the cocaine packages were removed from a compartment located in a case, which only divers could access.
According to the Federal Police, the recovered seizure has been completed and an investigation into the criminal action has started. The Brazilian Federal Revenue office stated that the action lasted all Sunday and was carried out jointly by the Federal Police, the Military Police of the State of São Paulo, and the Brazilian Navy.