Angry Bolivians force mayor to wear a skirt in humiliation for sloppy work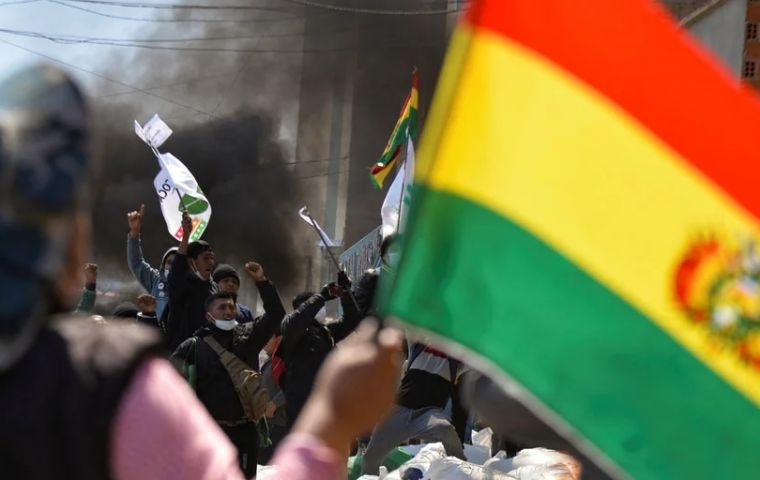 Residents of a Bolivian town near La Paz had the local mayor wear a skirt in retribution for his alleged disregard of the various demands put forward by the population who were requesting additional transport services and more drinking water available.
Napoleon Yahuasi, the mayor of Viacha, 31 kilometers from La Paz, was assaulted Monday and forced to participate in a demonstration for being unable to solve a problem regarding transport fares amid pressure from unions.
"Viacha has two transport unions, when they were building the double road they went through other routes and asked for a price increase because the road was bad; the condition was that they lower the fares when the double road was delivered; it is already delivered and now they do not want to lower the fare, that is the protest of the neighbors," a protester explained Monday.
Local neighbors gathered at 5 am at the City Hall where Yahuasi failed to show up. Around noon the protesters learned that he was about three blocks away and decided to corner him, after which he was forced to wear a skirt for several minutes before he was rescued by the police.
The mayor was also asked to sack three officials linked to the undelivered services, but Yahuasi turned a deaf ear. Some protesters even asked for the mayor's resignation. Yahuasi promised to set up dialogue tables to listen to the neighbors in a formal way on Thursday.
After all, the protesters were criticized for holding a skirt as a means of humiliation. Politician Wilma Alanoca wrote on her Facebook account: "What happened this afternoon in Viacha only denigrates the image of women."
"Believing that dressing the mayor of that municipality in a skirt as punishment is nothing more than a form of denigration. On the contrary, respect for this clothing should be promoted. I do not share these actions, I reject it," she added.