Trump Tower in Punta del Este launched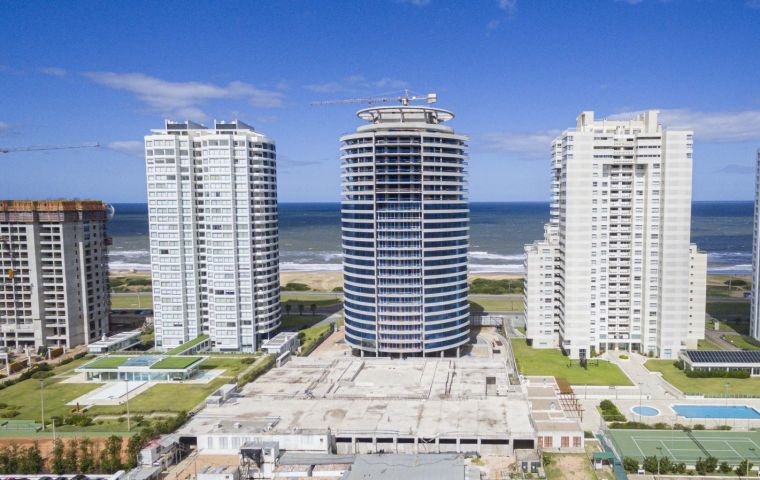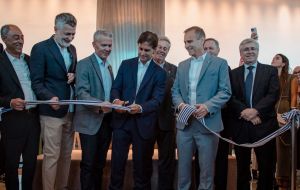 Uruguayan President Luis Lacalle Pou attended the opening this weekend of the luxurious Trump Tower in the exclusive beach resort of Punta del Este in the Department (province) of Maldonado. The project began ten years ago.
Attending the event were Presidential Secretary Álvaro Delgado, Tourism Minister Tabaré Viera, Tourism Undersecretary Remo Monzeglio, Congressmen Germán Cardoso, Sebastián Cal, and Diego Echeverría, as well as Maldonado Mayor Enrique Antía, in addition to former national football team captain Diego Lugano.
The owners and investors highlighted the event as "great news" for Maldonado and thanked the authorities for the project's revival since its inception in 2014.
"We have achieved everyone's support and, with that, we were able to restart. It was instrumented through a trust. As a definition we are here, we are finishing and there is a great learning process. When we work together we get much further than when we elbow and elbow, trying to take advantage. I toast to this completed work," said investor Luis Wolfsohn.
"Today we can say that Maldonado receives great news. The initial kick-off of this project started with the government of Lacalle Pou and the administration of Enrique Antía. From then on, the owners' commission was set up," investor Rolando Rozemblun added.
"We are going to finish this work because the strength of this group has meant that with tenacity we have been able to get the best out of ourselves and put it at the service of this building, which today is an icon in Punta del Este," investor Jorge Garber also pointed out.
With very few units still for sale, the Trump Tower team is preparing to undertake the last stage of the project, which will make it the most exclusive building in the region. Once the work is completed, it is estimated that it will generate more than one hundred jobs, even during the off-season, due to the services available all year round starting in 2023.
With an investment of over US$ 100 million, the sale price of the apartments ranges from US$ 5,500 to US$ 6,000 per square meter.