Uruguay to launch new COVID-19 vax campaign only for some people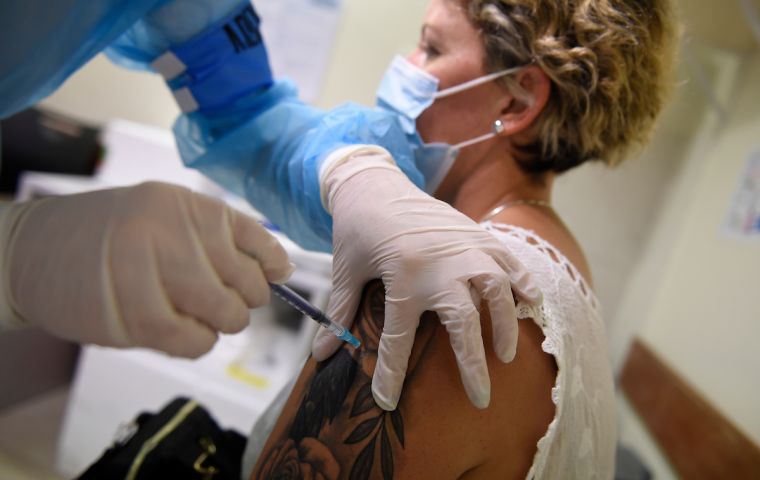 Uruguayan health authorities have launched a recommendation during the weekend that immunocompromised patients and anyone over the age of 50 should take their fifth dose of the COVID-19 vaccine.
Health Minister Daniel Salinas announced the new booster campaign will be launched in March of 2023 after the number of infections grew fourfold globally since Oct. 30.
The decision was made as per the suggestion of the Health Ministry's Vaccine Advisory Committee, Salinas explained.
The minister also said that "it was decided, in this first instance, to keep the Pfizer vaccine we have at the moment." He also urged people to "complete their scheme with a single dose."
Other age groups were not considered for this stage because "the risk analysis was made for each group and there is practically no mortality in those groups due to the high number of vaccinated people and the immunity obtained with the Omicron wave at the beginning of 2022," Salinas also pointed out.
He also underlined that "the benefits brought by the COVID-19 vaccination were demonstrated in all its terms, and the importance of completing the vaccination scheme that we recommended at the time for those who have not completed it is reaffirmed."