Seismic activity reported in Uruguay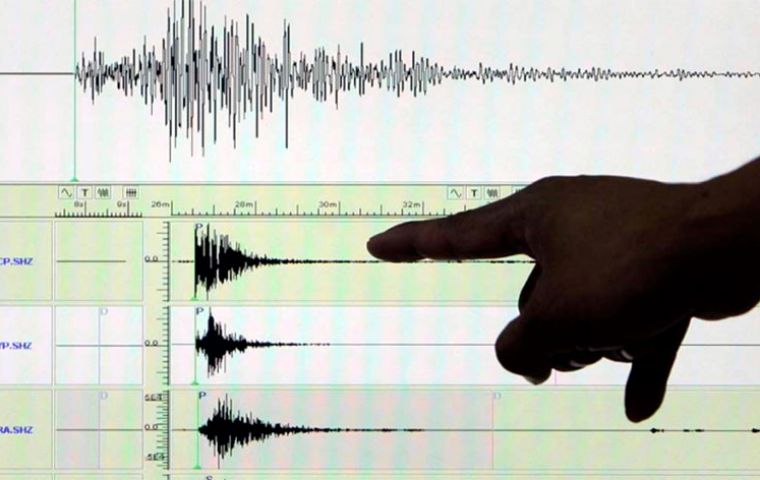 Uruguayan authorities have confirmed that the department (province) of Florida has reported its second earthquake in 18 months after tremors were felt Sunday. Residents also said loud sounds similar to thunder or explosions were heard.
Florida's Departmental Emergency Coordinating Center (Cecoed) Monday explained in a press conference after a meeting with seismology and other emergency experts that no structural damage or injuries have been reported.
CECOED Chief and Florida Mayor Guillermo López Méndez confirmed a 3.9-degree earthquake on the Richter scale had been detected Sunday at around 5 pm in a rural area some 100 kilometers from Montevideo. Several people reported that they had heard "an important rumble," while others admitted they had felt a tremor.
"Luckily it was in rural areas, an area of low vulnerability, and no damage was reported," López Méndez told reporters.
Florida experienced a similar event in 2021 when, according to local media, the tremor had a magnitude of 4.6.
López Méndez said he was concerned about having suffered two in 18 months, although he recognized that these events are "not very predictable."
"What we can do is to be vigilant. Luckily the measures we took in the past event already allow for a better analysis. We want to continue exploring," he added while vowing to undertake further work on the subject in the near future.
The Mayor said he had received a report from Uruguay's Universidad de la República (Udelar), further data was awaited from seismographic organizations in neighboring Argentina and Brazil.
Geologist Leda Sánchez explained in a TV interview that the earthquake was part of the reactivation of an old branch of the Sarandí del Yí Shear zone, which is being closely monitored by the Geophysical Observatory of Uruguay.
The Florida area is not the only one in Uruguay to have recorded such an occurrence. "There is the Las Piedras event of November 26, 2016, there is another event that was in Carmelo in 2017, those are the ones that are felt by the population because there are other events that were not perceived by the population, but they were registered in our equipment," Sánchez added.