Integration and common currency, according to Argentine ambassador in Brazil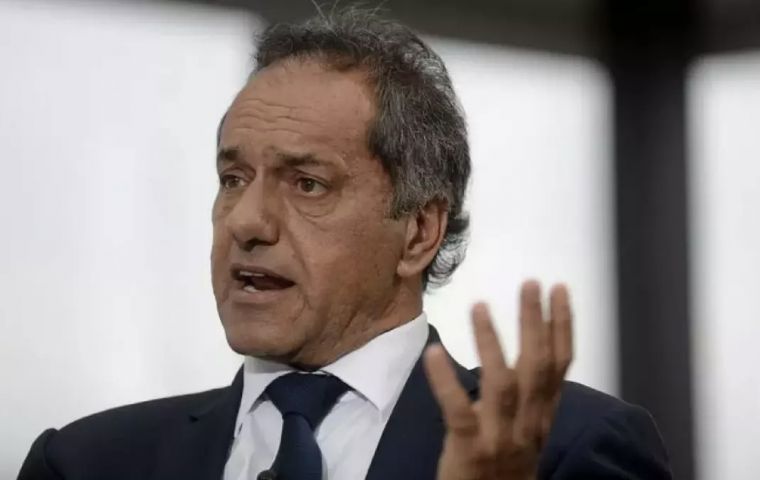 Argentine ambassador in Brazil, Daniel Scioli said that with president Lula da Silva now in office integration between Argentina and Brazil will move faster, and mentioned both countries are considering a common currency for bilateral trade probably extensive to all Mercosur members.
In effect the Brazilian media reported the integration comments but were surprised about the common currency issue, and were careful in mentioning that the statements belonged to ambassador Scioli. There are good reasons for the surprise Argentine announcement and Brazilian media reaction.
Brazil-s finances are light years away from their neighbors' chaos and so are its foreign trade results with an overall annual trade of more than 600 billion US dollars, no taxes or levies on agriculture exports, and a surplus of 62 billion dollars. Plus the fact that the Argentine central bank remains with a negative balance sheet and is kept alive with IMF support and a plus 20 billion swap with China.
The idea of a Mercosur common currency is not new, it was started in the nineties by the Uruguayan governments, when the trade block was full of enthusiasm and they even had a name proposal, the "gaucho".
But events and more practical "man in the street John Doe" reasons for such an absurd "inflationary" initiative from ambassador Scioli..
Take a 100 Argentine Pesos bill for example. Thirty years ago the bill with the image of president Julio Argentino Roca could purchase some 33 kilograms of meat for a barbecue, while in 2022, less than one hundred grams.
1992 was the year President Menem and minister Cavallo imposed the convertibility system in Argentina, one US dollar equivalent to one Argentine Peso, thus the 100 Pesos bill was 100 greenbacks. Nowadays the Roca bill can't even purchase one US dollar. The Argentine 100 Pesos bill is equivalent to 28 US cents at the free market and 32 US cents at the official rate. And currently there are only two Argentine bills worth more than one US dollar, the 500 Pesos and 1,000 Pesos.
In its three decades of existence, the Roca 100 Pesos bill has gone through the convertibility, successive devaluations, institutional crisis and years of hyper inflation. (The great merit this January will be if the month's inflation is below 5%, after the 2022 rate accumulated plus 100%).
Taking into account some examples from the archives of the Argentine stats office, Indec, --besides the 33 kilos meat for a barbecue against the less than 100 grams currently--, the mate infusion, 30 years ago the Roca bill purchased 93 half a kilo packages of yerba; 115 kilos of tomatoes or 302 units of one kilo flour.
Furthermore given the latest Indec list of basic consumer prices, the 100 Pesos Roca bill could only purchase a 10 grams flan powder sachet. This means the 100 Argentine Pesos bill nowadays is not enough to purchase salt, flour or a liter of milk.
Maybe it's time to change the 100 Pesos bill solemn President Roca figure by that of the joyful inflationary ambassador Daniel Scioli.