Actor Benedict Cumberbatch to account for his family's slave-owning past?
Thursday, January 5th 2023 - 10:07 UTC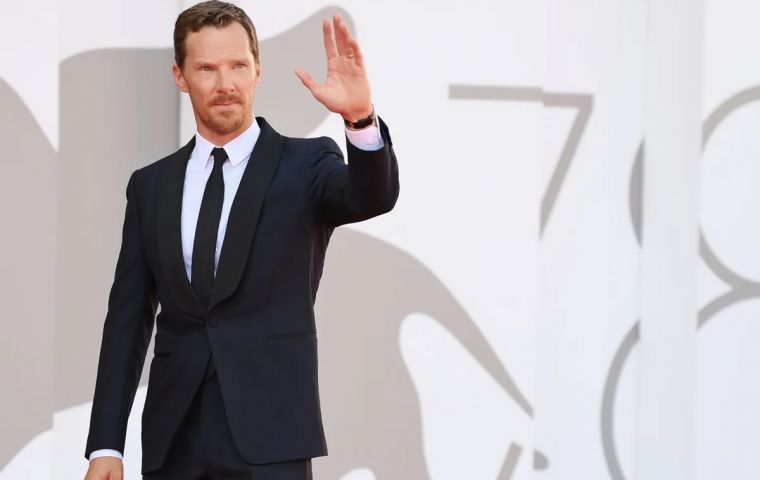 British actor Benedict Cumberbatch might be called to account for his family's slaveholding ties to a sugar plantation in Barbados, it was reported.
The former Caribbean colony turned into an independent republic in 2021 plans to sue the descendants of cotton and sugar plantation owners, including Cumberbatch. The Barbados National Reparations Task Force is seeking redress after the Cumberbatches ancestors' inhuman business in the 18th century.
"All descendants of white plantation owners who benefited from the slave trade should be asked to pay reparations, including Cumberbatch's family," David Denny, secretary-general of the Caribbean Peace and Integration Movement, told The Telegraph.
David Comissiong, vice-president of the National Reparations Commission, assured that what is being sought is that the descendants of slave-owning families pay damages. "This is in the early stages. We are just getting started. A lot of this story is just now coming to light," he said.
Cumberbatch's seventh great-grandfather bought the Cleland plantation in northern Barbados in 1728, which held up to 250 slaves. When slavery was abolished in 1833, the UK government borrowed money and paid the slaveholders compensation which, together with the plantation's profits, created a fortune that would have been inherited by the later Cumberbatches.
The actor has never kept his past a secret and even starred in two films dealing with the issue. In a 2014 interview, he admitted that his mother had suggested that he change his last name to avoid being linked to his family's past.
In 2018 he also told The Telegraph that "we have our past, you don't have to look very far to see the past of slave owners. We were part of the whole sugar industry."
According to the Daily Mail, the Cumberbatch family received £ 6,000 (around US$ 1 million of today's money) from the British government after slavery was abolished.
At the end of 2021, Barbados became independent from the monarchy in the UK becoming a republic, making Sandra Mason president. The event was attended by the now King Charles III and singer Rihanna, who was born on the Caribbean island. Barbados Prime Minister Mia Mottley also chairs the regional Caribbean committee on reparations for slavery.
Since then, they have begun a search for the descendants of slave owners to repair the damage, starting with politician Richard Drax, and announced that more families would be targeted.
Denny also told The Telegraph that the reparation funds should "be used to turn the local clinic into a hospital, support local schools, and improve infrastructure and housing."
The Barbados government is already after Conservative UK MP Richard Drax for his family's ancestral property, which it wants to turn into a monument to slavery.
Comissiong last month made it clear that if they are unable to convince families like the Draxes and Cumberbatches to pay reparations of their own free will, it will seek an international arbitration court's judgment to force them.
Even the British royal family will be targeted with reparations claims, Comissiong warned, while acknowledging it would have been impossible to pursue such claims if Barbados was still part of the British Commonwealth.