Judge De Moraes seizes passports of Bolsonarist journalists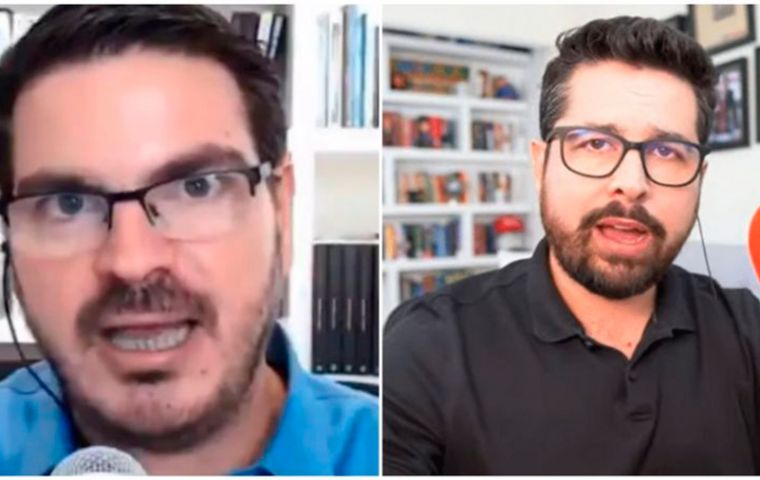 Brazilian Supreme Federal Court (STF) Justice Alexandre De Moraes ordered the seizure of the passports belonging to Jovem Pan radio reporters Rodrigo Constantino and Paulo Figueiredo, who are well-known for their allegiance to former President Jair Bolsonaro and are under investigation for spreading fake news and for their alleged involvement in the demonstrations calling for a coup d'état.
De Moraes also ordered the suppression of the journalists' social media accounts, including those of Guilherme Fiuza, while the investigation also focuses on who financed this type of propaganda.
The three reporters are under probe for allegedly disseminating hate and anti-democratic speech, but the investigation itself -of which De Moraes is rapporteur- is under a seal of secrecy.
Constantino and Figueiredo's social media (Instagram, Facebook, Telegram, and YouTube) profiles had been suspended on Dec. 30, while Fiuza's suffered the same fate Wednesday
Justice De Moraes has also been reported by Metropoles Wednesday to have lifted all secrecy on phone recordings and other data regarding eight Bolsonarist leaders. Such a decision might even reach the former president, who is in the United States since Dec. 30.
As a result of De Moraes' decision dating back to Dec. 12, Federal Police investigators are expected to track the names of other people who had contact with the eight initial suspects since Bolsonaro's 2017 presidential campaign. These contacts' privacy might also be suppressed in due time, Metropoles also said. The names of the eight initial suspects have not been disclosed.