Shortages forecast in Argentina due to restrictions on input imports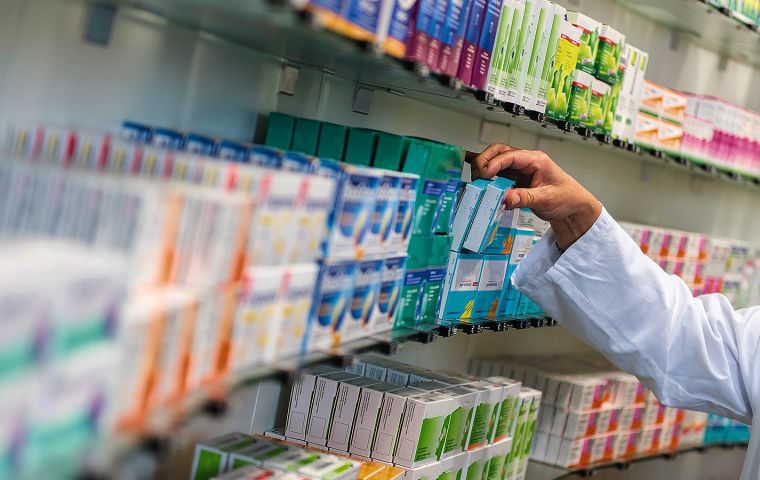 Argentina's Chamber of Chemical Products warned that due to the restrictions on imports, some critical inputs have been arriving in the country in smaller quantities, which might result in shortages of medicines, soft drinks, and shampoo, among other items.
"There were drops of 20 to 25% in basic inputs" and predicted that "if we always consume the same and lesser quantities come in, there will be a lack of products" such as shampoo, soft drinks, and medicines, the Argentine Chamber of Chemical Products' Leandro Kolker told TN.
Kolker pointed out that the main problem was the modifications that took place during 2022 in the scheme for approving imports and pointed out that
"The scenario became more complicated as from October 17," when the Economy Ministry established the new system [known as SIRA], which makes import requests "go through different filters of several agencies," he added. "It is a matter of time" before shortages hit consumers.
Lino Stefanuto of the Chamber of Motor Vehicle Manufacturers said things were "complicated" for spare part manufacturers.
Import restrictions are also affecting surgeries, pet food, and livestock feed. The Argentine College of Cardiovascular Surgeons had already warned last month of a "serious and dangerous situation" due to the lack of "basic and essential supplies," mainly from the United States and China. In this scenario, several surgeries have been rescheduled and in case of emergencies, surgeries are performed with whatever materials are available, sometimes endangering the patient's life, the organization said.
The Argentine Chamber of Animal Nutrition Companies (Caena) also said in mid-December that "the impossibility of importing micro-ingredients as a consequence of the non-approval and observation of the licenses, as well as the extended terms granted for the transfer of foreign currency abroad, began to generate stock shortages" of nutrients such as vitamins, minerals and amino acids that are not produced in the country.
(Source: TN)