Uruguay goods' exports up 16,5% in value year to year and reach US$ 13,36bn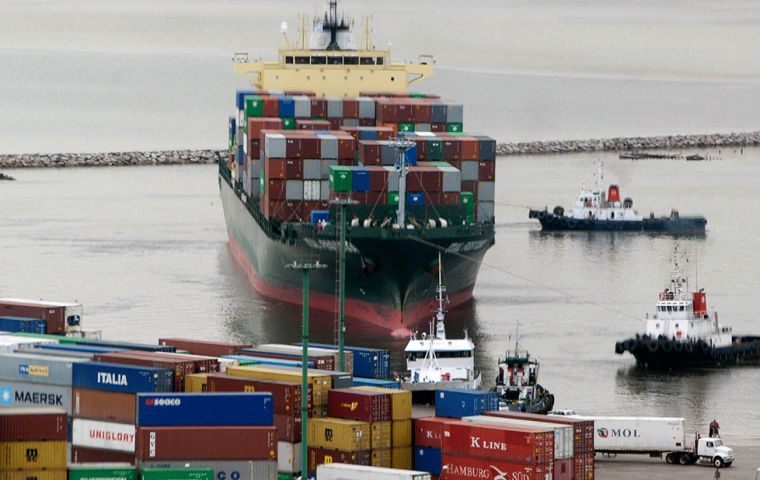 Uruguay's goods exports grew 16.5% in value during the past year, to reach a record high of US$ 13.36 billion, according to the country's trade promotion agency.
Each of the first eight months of 2022 registered year-on-year increases, while the last four months saw drops in exports, which helps to explain record exports, said the Uruguay-based in a report.
Beef was the leading export product in 2022, bringing in US$ 2.56 billion and accounting for almost 20% of total exports, followed by soybeans, with sales more than doubling in value in 2022,compared to 2021. This generated an income of US$ 1,92 billion, followed by cellulose with US$ 1,82 billion in twelve months.
China was once again the top destination for Uruguayan exports, accounting for 28%of total exports' value or US$ 3.62 billion. The European Union overtook Brazil to become the second-largest market for Uruguayan exports, with a 15% share of the total, while Brazil came in third with 14% of the total.
Additionally China accounted for as much as 58 percent of 's beef exports in 2022, according to Uruguay XXI.