Captain Polar Preet ready to break another record in the South Pole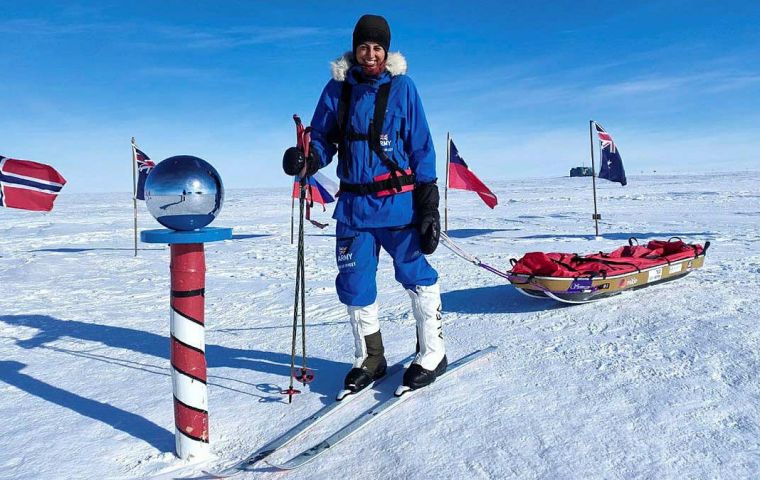 British Army officer Captain Preet Chandi has made it to the last degree, which means she is just under 60 nautical miles from the South Pole. Capt Chandi, also known as Polar Preet, has completed day 51, (January 5th), of her 1,100-mile solo trek – a challenge that will see her become the first woman to cross the continent alone with nothing but a 120kg pulk (a sledge used to carry equipment across the snow).
However, the 33-year-old physio and polar explorer noted that due to lots of wind and soft snow, the day was "difficult all round".
Capt Chandi said: "Sadly there's still a lot of soft snow, there was also a whiteout and lots of wind today, so difficult all round, but I made it through and am ready for the next day."
Soft snow makes it more difficult for her to pull her pulk.
As well as the snow, soft sastrugi, which is the equivalent of snow sand dunes, have also made her trek more difficult.
More than a quarter of the way into her journey, the adventurer spent her second Christmas in a tent surrounded by snow and ice.
She has had to battle temperatures of -50°C and wind speeds of up to 60mph as she continues her quest to be the first woman to cross Antarctica on her own and unsupported.