Caracas issues arrest warrant against 2015 Assembly Board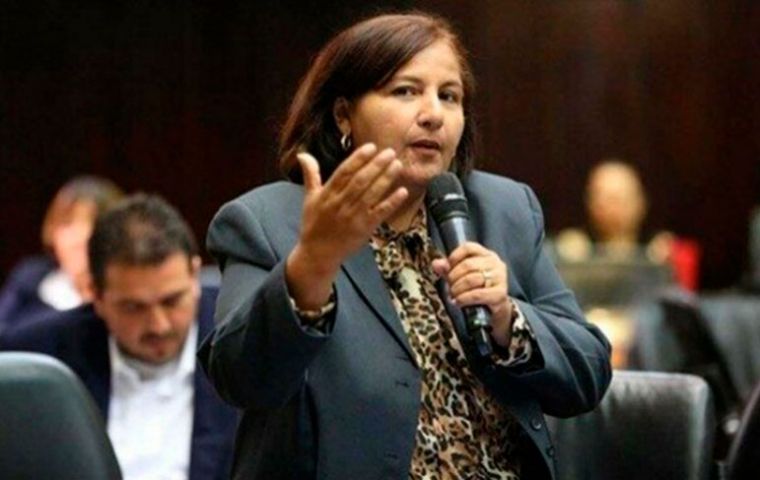 A Venezuelan court has ordered the arrest capture of members of the new board of the 2015 National Assembly, the body that once appointed Juan Guaidó as acting President after saying Nicolás Maduro had been re-elected in a rigged process.
Guaidó's role was suppressed earlier this year following his failure to achieve the desired goals. He had been chosen for the government-in-exile's executive because he was Assembly Speaker.
To replace Guaidó in such a capacity last week Dinorah Jaxilda Figuera Tovar was appointed. She is now wanted by the Venezuelan Judiciary, together with the Assembly's first and second vice-presidents, Marianela Fernández Alvarado and Auristela del Valle Vásquez de Castillo respectively, for usurpation of functions, treason, association to commit crimes, and money laundering.
The parliament elected in 2015 served its term until 2020, at which time legislative elections were held. Hence, the 2015 assembly has no active mandate and is merely a symbolic organization opposing Maduro.
Regarding money laundering, the court explained that the defendants are involved in a "fictitious appointment of a Board of Directors of a supposedly illegitimate National Assembly, for the theft of Venezuelan assets abroad."
In practice, the arrests cannot be executed since the three women live abroad: Figuera and Vásquez in Spain, and Fernández in the United States.
"From the legitimate National Assembly we consider this action as a violation of any process and yet another attack against human rights in Venezuela," said a statement on Sunday. "We call on the national democratic community and the democratic governments of the world to raise their voices and pronounce themselves in the face of this ferocious onslaught by the regime of Nicolás Maduro."
A majority within the opposition appointed Figuera on January 5 as head of that Parliament, displacing Guaidó and putting an end to the "interim government" after four years.
The 2015 Assembly claims legitimacy after saying the overwhelming victory of Chavism in the 2020 parliamentary elections was also achieved through fraud.