Price increases boost Latin American exports in 2022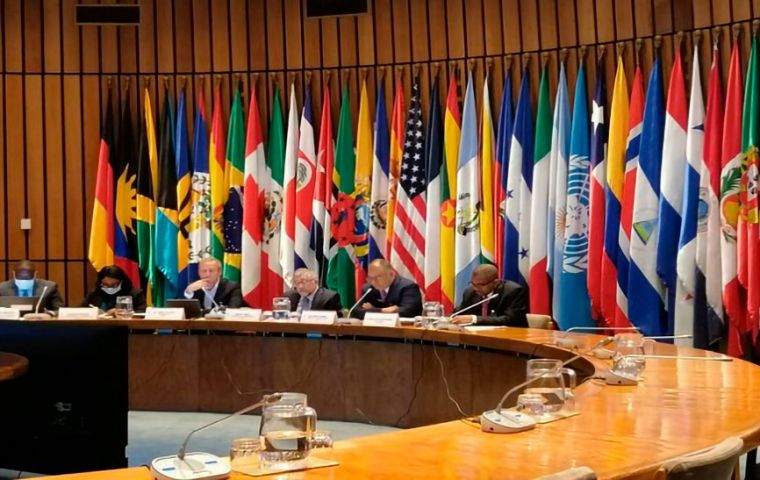 Latin American exports grew 20% in 2022 due to increases in the price of goods, according to projections featured in a report from the Economic Commission for Latin America and the Caribbean (ECLAC) released this week.
The 20% increase in the value of exports is largely explained by price increases (14%), but also by the expansion of the volume sold (6%), ECLAC said. The value of exports grew by 20% overall due to the reactivation of the tourism sector and the rise of hydrocarbons, the study also showed. The region's exports thus recorded their second consecutive double-digit annual growth, after foreign sales grew by 27% in 2021.
The services sector drove exports in the region, rising 45% yoy, particularly due to tourism. According to ECLAC, however, the largest increases in exports were recorded by hydrocarbon-producing countries: Trinidad and Tobago (69%), Venezuela (63%), Colombia (49%), and Guyana (45%).
In 2022, 25 of the 33 Latin American countries suffered higher increases in import prices than in exports, reflecting the distortion in international markets due to the price increases in food, fuel, and fertilizers over the last two years.
Among the main trading partners for Latin America, sales to the European Union grew by 26%, while intra-regional trade also expanded by 22%.
For the first time since 2015, exports to China slowed down, with an increase of merely 8 %.
ECLAC explains that the improvement in export figures in the last two years stemmed from exogenous factors and not from "the region's capacity to increase production or diversify exports."
In its Latin American and Caribbean International Trade Outlook 2022, ECLAC also noted that the value of regional imports increased by 24% and that the bulk of this increase in the value of regional imports was also due to the price component.
ECLAC forecasts that after expanding 9.8 percent in 2021 and after the slowdown that world trade experienced in 2022, a worsening is expected in 2023. The agency projects that the volume of world trade will grow barely 1% in 2023, after having grown 3.5% in 2022.