Millions of Venezuelans suffering from nutritional deficit, Maduro tells the National Assembly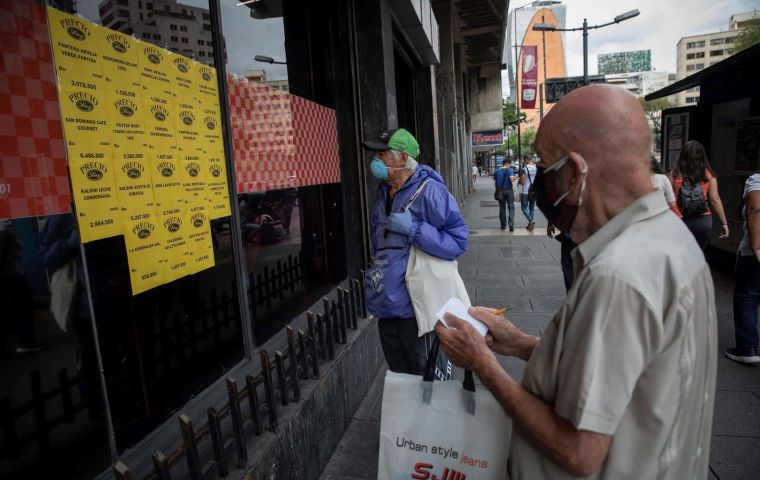 Some 2,3 million Venezuelans are exposed and suffering a serious nutritional deficit, according to stats presented by the government of Nicolas Maduro to Congress, but the situation has considerably improved since 2017, when a third of the Venezuelan population (some 11 million) was suffering some kind of food insufficiency.
Venezuelan president Nicolas Maduro presented the stats before the National Assembly during the annual State of the Nation speech, overwhelmingly occupied by government lawmakers, and said that current numbers, despite improvement demand a greater effort in support of those who still do not have a guaranteed daily good meal.
"The nutritional deficit which in 2017, because of a brutal war, was extensive to 35,6% of the population, has been downed significantly. Today we can say that the nutritional deficit, which we are committed to continue to combating and solving is 7.7% of the population" underlined Maduro.
"We must continue with the food policies, health care and investments in our people," insisted the Venezuelan leader.
Full stats indicate that 53,3% of Venezuelans live below the extreme poverty line, according to a Survey on Venezuelans Living Conditions elaborated by the Andres Bello Catholic University. Likewise according to UN refugee and migration stats, some five million Venezuelans abandoned their country in search of a new future.