Falklands Museum receives £60,000 donation from Consolidated Fisheries Limited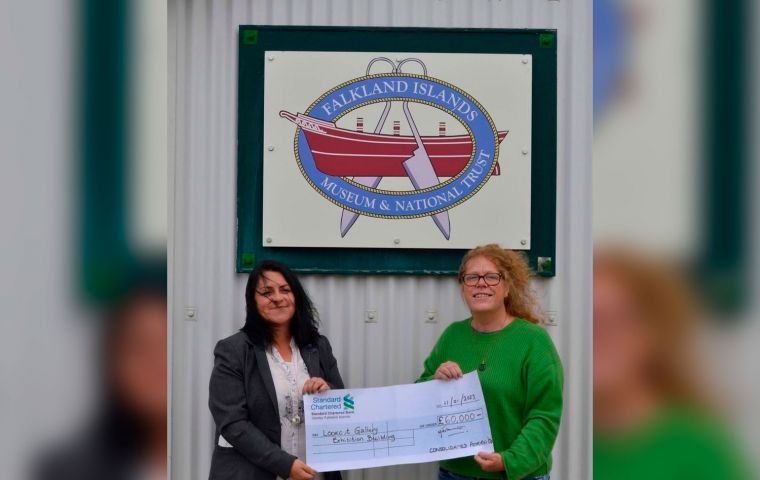 The Falkland Islands Museum & National Trust (FIMNT) received a significant donation of £60,000 from Consolidated Fisheries Limited (CFL) on January 11 to assist in the construction of the Lookout Gallery & Exhibition Hall, a new building for the museum to display items which have no space in the Historic Dockyard Museum.
Director of FIMNT, Andrea Barlow, told Falklands weekly Penguin News the funds have been specifically earmarked for use for the function room of the in-progress project.
"The function room will be like a gallery, it will have big windows which you can then view over into the exhibition hall, but it can be used as a conference room, or for if you have an evening reception."
Andrea added with this significant contribution the funding for the Lookout Gallery has reached over £400k, raised by individuals, local companies, and organizations overseas, and that the rest of the funds for the approximately £2.3m project are sourced from the museum and FIG.
Manager of CFL, Janet Robertson, said the supporting of the new museum building was "in keeping with the company's past support for the Dockyard Museum" and as the Museum had been such a source of pride she said "I have no doubt the Lookout Gallery Exhibition Building currently under construction south of the Airport Road will be equally well-regarded."