ECLAC sees great stress ahead for Latin America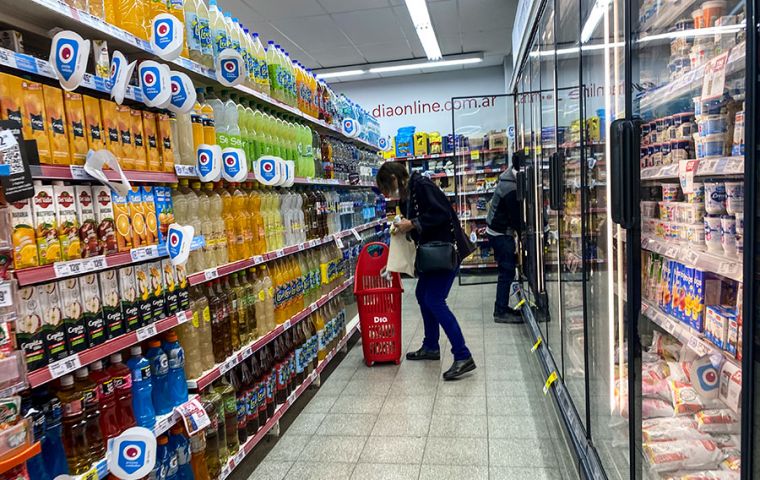 The Economic Commission for Latin America and the Caribbean (ECLAC) foresees "great stress" and a "cascade of crises" including rampant inflation and increasing climate change that will affect the livelihoods of people in the region.
"If we make the list of shocks, they have all hit Latin America very hard," ECLAC Executive Secretary José Manuel Salazar-Xirinachs said. "There is a debt shock, an interest rate shock, an inflationary shock, the health shock, the value chain shock. And the longer-term climate change shock, which is there," he added.
The consequence will be "a year of great stress on governments, on societies (...) with many demands, with great impatience on the part of the population, both the vulnerable and the poor and the middle classes," he also pointed out.
According to ECLAC estimates, Latin America will grow by 1.3% this year, less than half of 2022 figures. Hence, the agency fears another "lost decade" like that of the 1980s, with growth too weak, entailing "loss of opportunities and increased poverty" with already 32.1% of the region's population (201 million people) living in that condition as per ECLAC's assessments, and 13% in extreme poverty(82 million).
Inflation stood at between 8 and 10% in most countries and there were also "extreme cases such as Argentina, which closed the year at almost 100 %," the official pointed out. "The only good news is that we can already see that the prices of foodstuffs and oil are already at their turning point," he also noted.
"Much of the productive capacity that was in China is moving to other regions and Latin America is very well positioned, close to the United States," which benefits countries such as Mexico, Guatemala and Costa Rica, the ECLAC chief also highlighted.
Salazar-Xirinachs also mentioned "great areas of opportunity" such as the biodiversity economy or digital service centers (call centers), which in countries like Uruguay and Costa Rica are generating an increasing number of jobs.
The ECLAC official also foresees a decline in basic interest rates by the first or second quarter of 2023.
The Costa Rican Salazar-Xirinachs took over as head of ECLAC in October of 2022 from Mexico's Alicia Bárcena.