PDVSA suspends oil exports to review contract terms fearing no payment defaults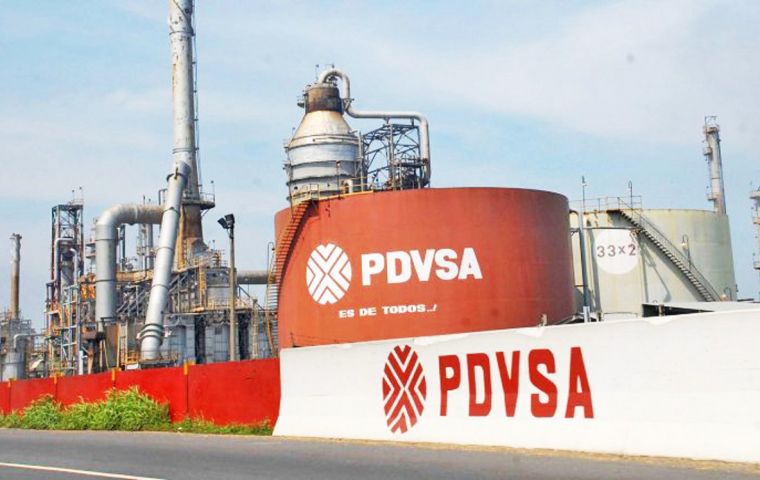 Venezuela's PDVSA announced it was suspending most of its crude oil exports to review the contractual terms. The review aims to make sure there will be no payment defaults, pointing out that the imposition of U.S. sanctions on the trade in Venezuelan,
PDVSA has had to resort to middlemen to market its oil and this has created complications with payments. The reviews will be taking place under the new head of the Venezuelan oil giant.
Sanctions on Venezuelan oil trade were introduced in 2019 by the Trump administration, and the Biden administration's decision to ease some of those sanctions came after the resumption of talks last year between the government of Nicolas Maduro and the Venezuelan opposition, which led to the signing of a U.S.-brokered accord between the government and the opposition in order to resolve the country's political turmoil.
The suspension takes place just weeks after PDVSA restarted deliveries of oil to the United States, and Washington gave Chevron the green light to return to its operations in the country provided the oil produced from these operations goes to the U.S.
Meanwhile, Venezuela's oil industry, crippled as it is by U.S. sanctions, remains a big earner. In fact, Caracas said it expected income from oil exports to finance as much as 65% of the national budget for this year.
More specifically, the Venezuelan government has stipulated a budget of US$ 14.7 billion for this year, of which US$ 9.34 billion should come from PDVSA—up 14% on 2022.
This means that PDVSA will either have to boost production or pray for another surge in international oil prices. Last year, production averaged 600,000 bpd to 700,000 bpd, significantly lower than the target of 1 million bpd President Nicolas Maduro had announced. It is also anticipated that the contract review will likely also affect both production and, consequently, exports of crude oil.