Brazil: TSE agrees to yet another investigation targetting Bolsonaro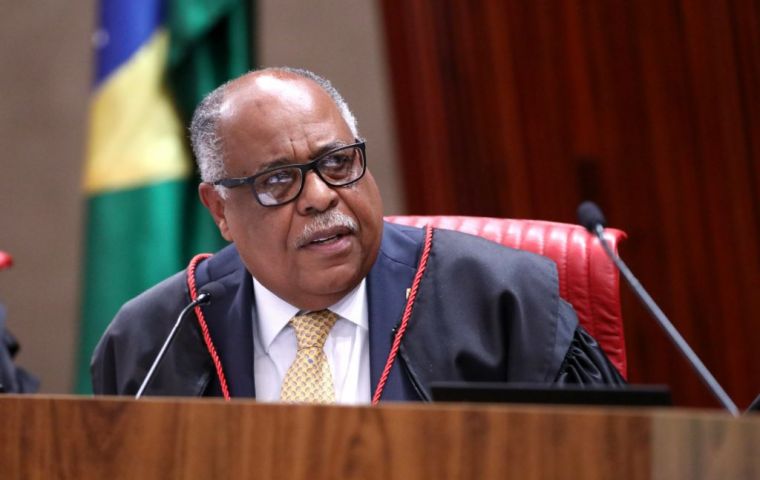 Brazil's Superior Electoral Court (TSE) Justice Benedito Gonçalves acquiesced Thursday to a request from President Luiz Inácio Lula Da Silva's Workers' Party (PT) to open an investigation against former President Jair Bolsonaro for his abuse of power in the 2022 elections.
The lawsuit filed by the PT and other parties behind Lula's candidacy accuses Bolsonaro of holding meetings with governors and country singers at the Alvorada and Planalto palaces to announce their support for the then-head of state ahead of the Oct. 30 runoff.
In analyzing the initial petition, Gonçalves found that there was enough evidence to warrant the opening of the inquest. If convicted, Bolsonaro might be disenfranchised.
"It is extracted from the analyzed material that spaces traditionally used for the holding of press conferences by the president of the Republic, in the performance of his function as the head of state, served as a stage for the realization of ostensive campaign acts, in which an image of the political strength of the candidacy of Jair Bolsonaro was sought to be conveyed," the magistrate outlined in his rationale.
The TSE is already handling at least 16 cases against Bolsonaro.
Meanwhile, TSE Chief Justice Alexandre De Moraes ruled Thursday in his capacity as a member of the Supreme Federal Court (STF) in favor of releasing 115 of the people arrested in connection with the Jan. 8 riots in Brasilia, while deciding to keep 386 others in custody.
So far 740 suspects had their "arrest in flagrante delicto" converted into indefinite pre-trial custody, and 335 others have been released after around 1,400 people were arrested in Brasilia after the acts.
Those to be released are to wear an electronic tracking anklet and are forbidden to leave their cities or use social networks. In addition, they will have their passports canceled and their gun ownership documents suspended, Agencia Brasil reported.
After the Jan. 8 arrests, De Moraes handed over the custody hearings to federal judges and the Federal District Courts. Information about the detainees is centralized at the National Council of Justice (CNJ) and sent to the magistrate, who decides whether the arrests should be upheld.
(Source: Agencia Brasil)