Lula's trip to Argentina to include Antarctica deal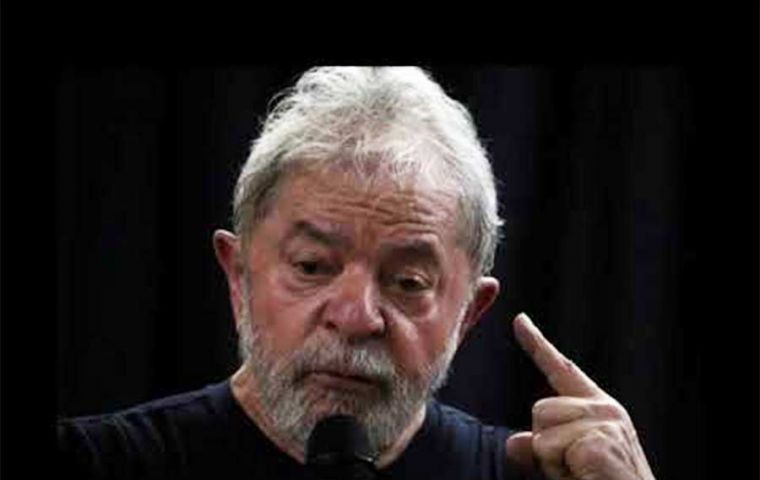 Brazilian President Luiz Inácio Lula Da Silva's trip to Argentina next week will include the signing of a treaty for scientific and logistical cooperation between the two countries' Antarctic stations, Agencia Brasil reported. A gas pipeline will also be on the agenda with President Alberto Fernández.
Lula leaves Sunday for Buenos Aires to attend the Jan. 24 summit of the Community of Latin American and Caribbean States (Celac), a forum to which Brazil has returned after a hiatus under former President Jair Bolsonaro.
According to Itamaraty sources, "there is a willingness" for meetings between Lula and the presidents of Venezuela, Nicolás Maduro, and Cuba, Miguel Díaz-Canel, in addition to dignitaries of the other countries that make up CELAC.
Brazilian Foreign Ministry's Secretary of the Americas, Ambassador Michel Arslanian Neto, said he could not confirm the meetings due to agenda issues still being discussed.
Regarding Maduro's international isolation, Arslanian Neto said that President Lula's objective was to underline "the role of South America as a constructive force, the constructive role that the region can play for Venezuela."
A final declaration of the heads of state on topics such as food security and energy integration in the region is expected after the summit. Another 12 declarations should address issues such as nuclear energy, ocean sustainability, and the fight against drug and weapons trafficking, among others.
Arslanian also said Friday during a press conference that Lula "had no doubts" about prioritizing the Celac summit over this week's World Economic Forum gathering in Davos, Switzerland. "The president never hid the priority of the region [Latin America] in this insertion of Brazil in the world."
The diplomat also said that bilateral relations with Argentina had been "underutilized" in the last three years and that there is a new willingness to advance common themes. "It is clearly a relationship that has been underutilized, and now there is a sense of urgency to put it on a forced march, in the positive sense, toward the various objectives that unite us," he said.
After the visit to Buenos Aires, Lula will head to Montevideo, also on an official visit. The president's agenda is yet to be confirmed but it will most likely include a meeting with former Uruguayan President José Pepe Mujica.
Arslanian also said Friday that the issue of "gas integration" with Argentina should be one of the main strategic axes in the new relationship between the two countries. "Talks are ongoing, and things can happen during the visit."
There is a very clear purpose from the teams of the two countries, with momentum at the highest level to move forward in terms of electrical and gas integration," he added.
Argentina has supported the proposal to build a gas pipeline from the shale gas reserves in the Vaca Muerta reserve to Brazil, the ambassador confirmed. "The Argentine private sector and the government have been very interested in advancing the Nestor Kirchner pipeline," he said while stressing Brazil's desire to ensure energy security. (Source: Agencia Brasil)