EU and Brazil address the 2007 strategic partnership and bilateral relations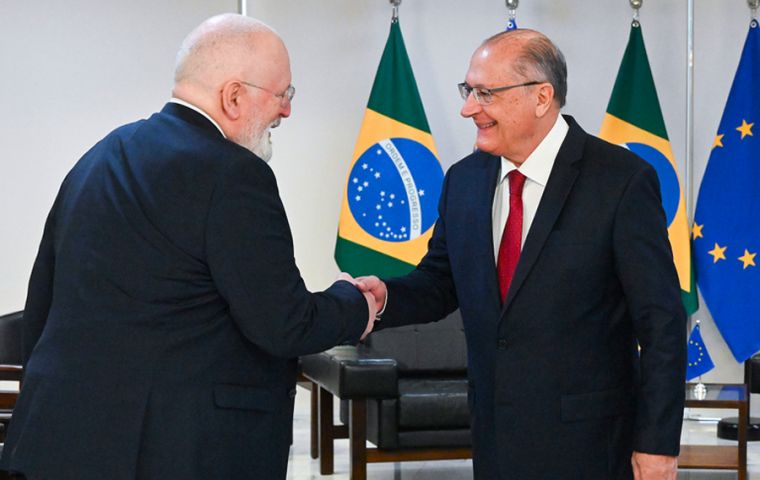 Brazilian Vice-President Geraldo Alckmin currently acting as President while Luiz Inácio Lula da Silva is in Argentina for the CELAC meeting, met in Brasilia with the Executive Vice-president of the European Commission Frans Timmermans to address deepening of bilateral relations, in the framework of the 2007 strategic partnership existent between the European Union and Latin America's largest economy .
The EU is Brazil's second largest trade partner, since EU is the world's largest importer of agricultural goods at global level and Brazil is currently the 12th trade partner of the European block and the second supplier of agricultural commodities to EU. Timmermans' visit is in the context of Brazilian commitment with the environment and containing deforestation.
The two leaders also talked about issues related to trade and environment sustainability. Alckmin underlined that in the new phase of the Brazilian economy, the sustainability agenda and the green economy are the bases also for the re-industrialization process of the Brazilian economy. The acting Brazilian president also pointed out the significance of the free trade agreement between Mercosur and the EU, and the two leaders agreed their commitment to a quick implementation of the treaty.
Likewise the importance of the city of Belem, state of Pará as the most serious candidate to host the COP 30 global summit on climate change in 2025, following on the objectives established in the Paris Convention. .