Falklands Veterinary Service reports Avian pox amongst Gentoo penguins
Thursday, January 26th 2023 - 10:06 UTC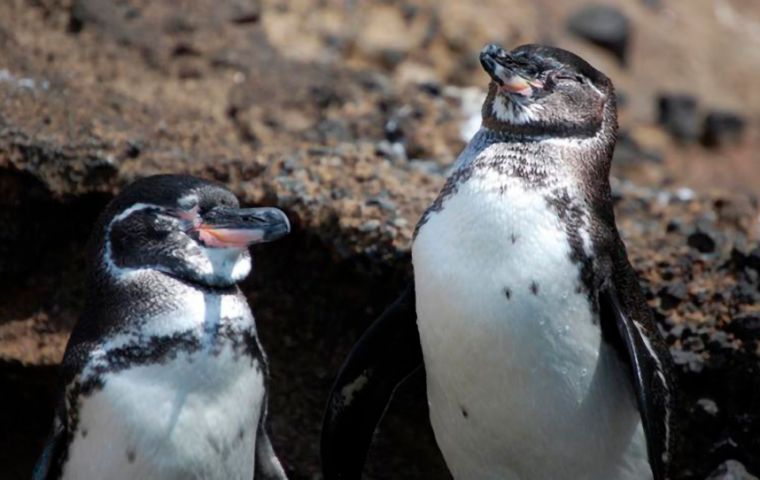 The Veterinary Service section from the Falkland Islands Department of Agriculture has announced that it has received a reported outbreak of avian pox amongst Gentoo penguins in the Falklands.
Whilst not bird flu it is also an infectious viral disease and It is important to remain #biosecurityaware!
Avian Pox is a contagious disease and can be spread through contaminated footwear and clothing. The pox lesions are shed and the virus is incorporated into the soil, feces, loose feathers etc around the colony.
It is recommended not lying down for photos close to colonies to minimize contamination of clothing, using footbaths and cleaning boots/clothes (especially when leaving so that it is not carried elsewhere) It is also advised to clean clothing prior to visiting other sites.
Gentoos are the second largest Falkland penguin, it has a distinctive white bar over the crown of the head, a long orange and black bill, a blue-black back and under parts silver-white, and orange feet. It is very inquisitive, although easily scared from its nest if approached to closely by humans.
The Veterinary Service section provides a wide range of services to the agricultural and urban community of the Falklands, as well as to the fishing industry. It has an advisory role for animal production and regulatory role by acting as the competent authority for the export of meat and fish into the European Union and other countries.
It also provides a comprehensive clinical service to the farming and pet owning public as no private clinical practice is currently available in the Falkland Islands. The VS is staffed by a Senior Veterinary Officer, two Veterinary Officers, a Practice Manager, a Veterinary Nurse and a Veterinary Receptionist.