Chief of Police to leave Royal Falkland Islands Police
Saturday, January 28th 2023 - 10:51 UTC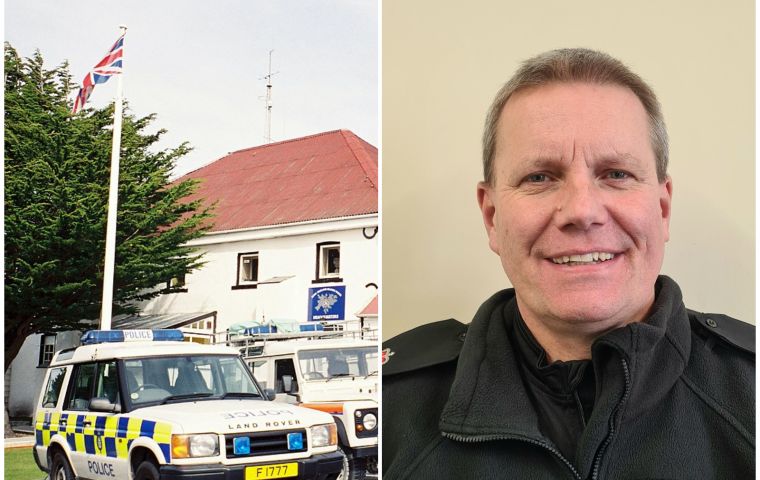 The Falkland Islands Government has announced that, they have accepted the resignation of Michael Luke in his role as Chief of Police for the Royal Falkland Islands Police. His last day of service will be Tuesday 31 January.
Arrangements are being made for an Acting Chief of Police to be in place until a replacement Chief of Police can be recruited.
Mr Luke commented: "I have enjoyed my time immensely working with my RFIP colleagues. Sara and I have been met with such warmth from the local community that is the Falkland Islands. The Falkland Islands have given us many memories and friendships that shall forever be with us".
MLA Roger Spink said: "We wish Michael and Sara the best of luck for the future. Work is already underway to have an Acting Chief of Police in place as quickly as possible, this will bridge the gap until the arrival of a new Chief of Police."