Positive security balance for Uruguay during summer season, Minister claims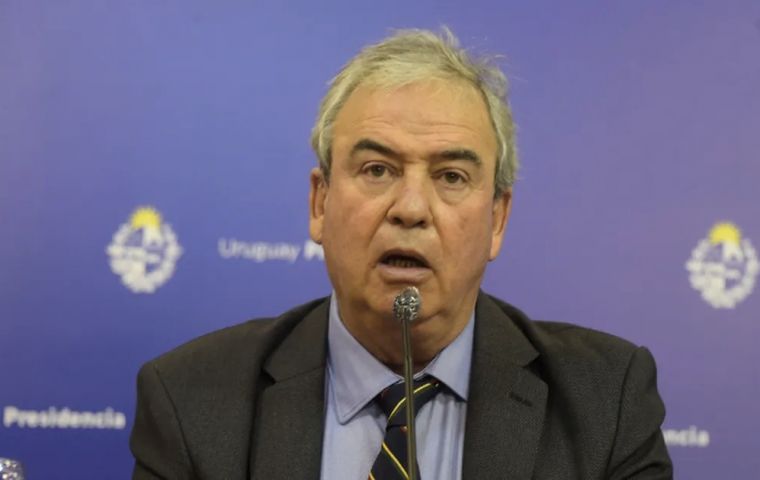 Uruguay's Interior Minister Luis Alberto Heber, who gained notoriety last week when he had a gun stolen from his home, said security during the summer season has yielded a positive balance.
The official highlighted as one of the administration's achievements the fact that robberies against tourists arriving by [ferry service from Buenos Aires] Buquebús had been averted through increased policing.
Heber warned, however, that the season was not over and that February was coming up. But "especially in the tourist area it is very important that Uruguay gives security to tourists, we saw a beginning of problems in the descent of tourists from Buquebus where they were assaulted on the promenade, we were able to put more patrols, it did not continue to happen," Heber told reporters.
He added that he is "in contact with the police chief of Maldonado, with the police chief of Rocha every day with the police chief of Montevideo, people are returning to public spaces, they are walking, they are going to the promenade to walk calmly, that is what we want for our people," the minister insisted.
"Unfortunately there are still territorial confrontations in areas of Montevideo, which are the homicides that alarm, me too, but we are working on a special program to see if we can find a solution that is not only to repress because we cannot foresee a homicide if we do not act in the territory beforehand," Heber explained.
Regarding the case of burglary at his Oceanía del Polonio home, Heber pointed out that the alleged perpetrators were likely dismantling houses in the area. "We were able to prevent the dismantling of a house that was taking place in Oceanía del Polonio where with the supposed excuse that they had rented [it]," he said. It happened as police were investigating "the theft of my backpack and my wife's purse," Heber noted while insisting that in order to avoid this type of burglary "cameras are necessary, patrolling is necessary, but the cameras are coming, it is a whole process".
Heber explained that in Oceania del Polonio "there is no light" and the thieves took advantage of the darkness to steal his wallet and backpack, where "I had a gun, unfortunately."
Through modern technology, investigators were able to track the minister's headphones, which were found in Montevideo, Heber also explained.