Universal Periodic Review of human rights: UK statement on Argentina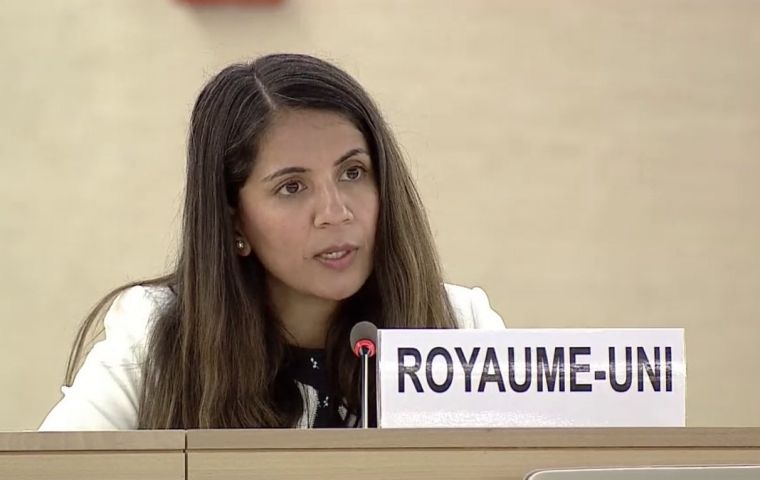 The UK's International Ambassador for Human Rights, Rita French, gave the following statement during Argentina's Universal Periodic Review (UPR) at the Human Rights Council:
Thank you, Mr President,
I wish to thank Argentina for its invaluable contribution to the work of this Council through the recent stewardship of H.E. Ambassador Federico Villegas.
The United Kingdom welcomes the adoption of Law 27.610 on the voluntary termination of pregnancy and encourages the Government to pursue its full implementation.
We also commend the current Bill on a comprehensive approach to institutional violence in law enforcement. Accountability mechanisms are essential as we remain concerned by excessive use of force and arbitrary detentions.
We recommend that Argentina:
1. Work across the political spectrum to appoint an ombudsperson and fill other vacant important posts in the justice system without delay;
2. Systematically collect disaggregated data on any cases of human rights violations by law enforcement officials;
3. Strengthen healthcare services at all levels to meet the demand for sexual and reproductive healthcare, including access to abortions, in line with Law 27.610.
Thank you. (Published 27 January 2023)