The UK economy forecasted to contract 0,6% this year, IMF report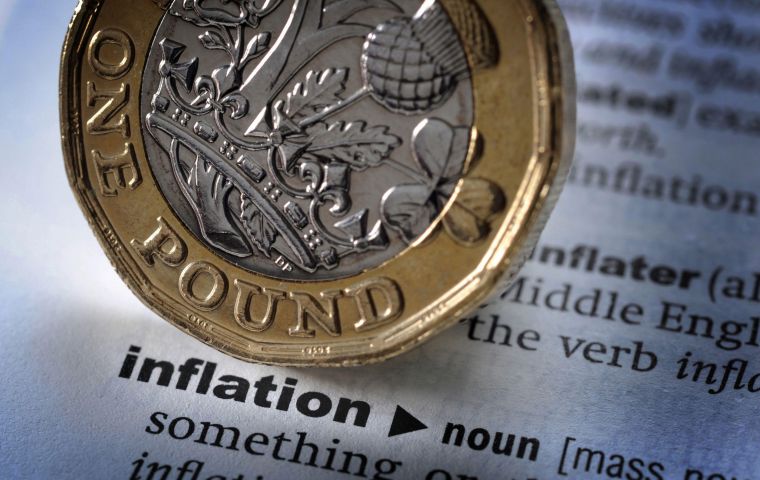 The UK economy this year is forecasted to perform worse than similar advanced economies, and is estimated to contract by 0,6%, according to the latest report from the IMF. The new forecast reflects UK's high energy prices and strong inflation.
Chancellor Jeremy Hunt said the UK outperformed many forecasts last year.
In its World Economic Outlook update, the IMF said the UK's Gross Domestic Product (GDP) would shrink 0,6% rather than grow by 0.3% this year. It predicted the UK would be the only country - across the world's advanced and emerging economies - to suffer a year of declining GDP.
However, the IMF said in 2024 it expected UK growth to be 0.9%, up from 0.6% previously. According to IMF, if a country's GDP falls for two quarters in a row, it means it is in recession, in other words companies make less money and the number of people unemployed rises.
The chancellor, who has been under pressure from some in his party to cut taxes to stimulate the economy, said that a pledge to halve the rate of inflation "is the best tax cut right now". Inflation hit 10.5% in the 12 months to December, close to a 40-year high.
Prime Minister Rishi Sunak has pledged to halve inflation by the end of the year, although some economists have said price rises will slow without government policies, due to commodity prices and shipping costs decreasing.
Andrew Bailey, the governor of the Bank of England, said inflation is likely to fall rapidly this year as energy prices fall, but warned UK recession is still a strong option
While the IMF has predicted the UK economy to contract, it forecast economic growth of 1.4% in the United States, 0.1% in Germany, 0.7% in France, 0.6% in Italy, 1.8% in Japan and 1.5% in Canada.
The IMF did not mention Brexit in its report as a factor for the UK not performing as well as others. Monday marks three years since the UK left the EU.