WHO, US extend Covid-19 emergency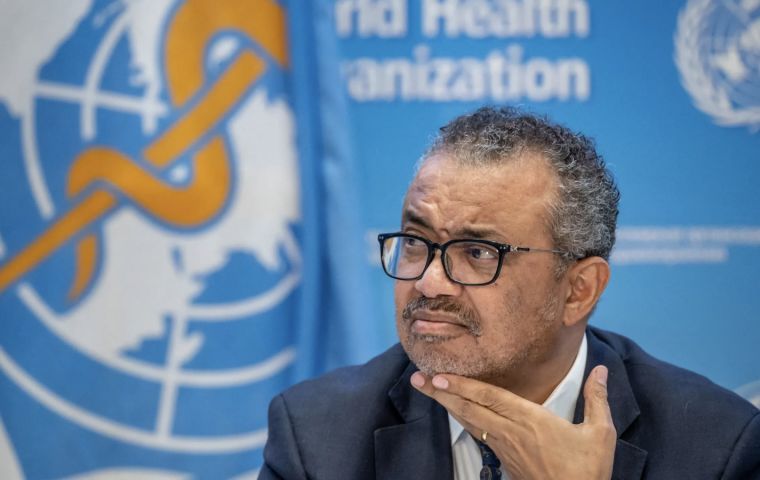 The US Government announced Monday that the Covid-19 emergency is to be extended until May. The decision came after a World Health Organization (WHO) panel issued a recommendation not to change the current sanitary status given that SARS-CoV- 2 remains a "permanently established pathogen" in humans and animals.
The administration of President Joseph Biden told Congress that it plans to extend the Covid-19 pandemic emergency until May 11, even though it was originally scheduled to cease between March and April.
Currently, the Government plans to extend the [national emergency and public health] emergency declarations to May 11 and "then end both emergencies on that date," the Office of Management and Budget said.
The Covid-19 emergency was declared in January 2020 by then-President Donald Trump and extended two years later by the administration of current President Biden.
WHO Director-General Tedros Adhanom Ghebreyesus said on Monday that as the world enters the fourth year of the pandemic, there is no doubt that "we are in a far better situation now."
"Three years ago today, I declared a public health emergency of international concern over the global spread of COVID-19 – the highest level of alarm under the International Health Regulations, and for the moment, the only level of alarm," Ghebreyesus explained.
He also pointed out that he had been advised by the Emergency Committee that Covid-19 "remains a global health emergency," although the panel of experts did acknowledge that the pandemic might be approaching an "inflection point."
"Achieving higher levels of population immunity globally, either through infection and/or vaccination, may limit the impact of SARS-CoV-2 on morbidity and mortality, but there is little doubt that this virus will remain a permanently established pathogen in humans and animals for the foreseeable future," the Committee said while admitting that eliminating the virus from human and animal reservoirs is highly unlikely.
Ghebreyesus also noted that since the beginning of December, weekly reported deaths have been rising and over 170,000 people have lost their lives to Covid-19 in the past eight weeks. "We can't control the virus, but we can do more to address the vulnerabilities in populations and health systems," he said. The WHO chief also said he hoped that the world will soon transition to a new phase in which hospitalizations and deaths are reduced significantly.
"Vaccination will remain an essential part of our approach. We are now working to determine the most effective mechanism for advising Member States and manufacturers on vaccine composition and vaccination frequency," he said.