Argentine fisheries exports down 8,4% in 2022; exchange rate policy hindered sales overseas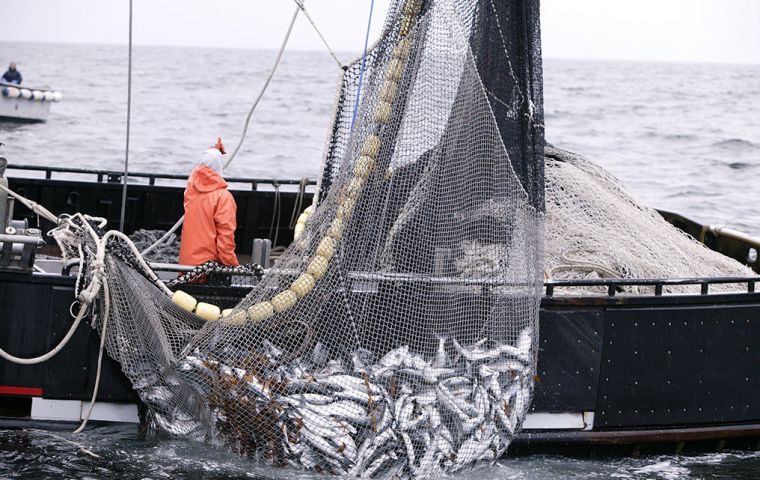 Argentine fisheries exports dropped 8,4% last year, to US$ 1,804bn because of lower prices and a retraction in demand from the main markets, according to Capeca, the Chamber of fishing vessels' annual report. Not to mention the Argentine monetary policy with the great exchange rate gap between the official US dollar price and the free market.
Eduardo Boiero, Capeca president said that the fall in exports is "a combination of lower prices and lesser demand from the main international markets, mainly shrimp which in 2022 represented 52% of total exports value". He added shrimp sales were down 23,5% and that of shrimp tails, 17,7%.
"The distorted exchange rate policy which because of the slower nominal export price in dollars and the soaring inflation and its impact on dollar costs simply made the situation far worse, with significant losses for exporting companies, discouraging investment and contrary to the creation of jobs".
Nevertheless there were revenue increases in certain items such as hake filets, 10,8% and for squid, 26.4%. Likewise with toothfish, up 43,6% mainly because of the jump in the international price, 50%. Prices also climbed for hake filets, 14,6% and squid, 4,2%.
On the other hand whole shrimp suffered an overall price fall of 11,6%, because of a similar situation in other main world markets particularly in the second half of last year, down 6,6% in July; 10,2% in August; 15,3% in September; 26,3% in October; 24.2% in November and 17,7% during December.
The three main markets for Argentine fisheries exports were Spain, China and the United States, equivalent to 44,7% of all overseas shipments. Spain only represented 23,6% with US$ 424 million.