More rain ahead as cruise ship visits to New Zealand disrupted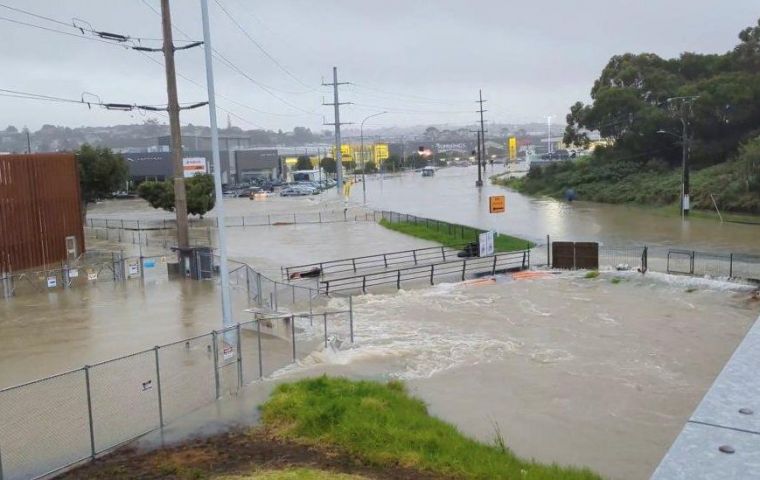 SeaTrade is reporting that ID New Zealand's ground operator Debbie Summers said cruise lines are changing itineraries to ports not affected by the unprecedented weather.
Residents in flood-ravaged Auckland were told on Tuesday to prepare for another storm following a series of floods and landslips across New Zealand's biggest city. A state of emergency remains in place in Auckland where four people have died and evacuation centers have been set up across the city.
International arrivals and departures at Auckland Airport have resumed after the airport was closed, and all Auckland schools will remain shut until February 7.
Record-breaking rain in the north of the country has caused the cancellation of several cruise ship visits.
Noordam's mooring snapped
Holland America Line's Noordam skipped visits to Auckland, Tauranga and Picton on her January 2 sailing from Sydney and her mooring snapped on a subsequent call at Auckland when she was tied up at Princes Wharf on what Ports of Auckland described as a 'wild weather day.'
Damage caused by the 'wild weather' to New Zealand's cruise industry comes soon after five international cruise ships' itineraries were restricted due to bio-fouling.
Kiwi 'can do' spirit
'We have had a fair few cancellations and it is not what our decimated tourism industry needed in peak season,' Debbie Summers of leading ground operator ID New Zealand said.
'Although our people are tired and have a lot to deal with personally, they are still on the ground providing service to our precious cruise sector,' Summers said.
'We are still delivering tours and the cruise industry has proven once again it can be flexible, changing itineraries to ports not affected by the current weather conditions in Auckland and Northland.
'Through all of this the Kiwi "can do" spirit shines through.'