Aggressive ECB takes basic rate to 2,5%, anticipates another increase in March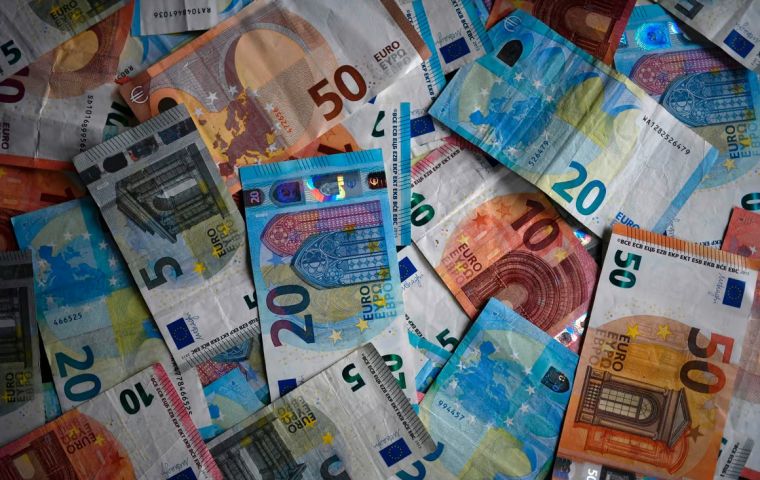 The European Central Bank increased its basic interest rate 50 basis point to 2,5% and anticipated it intended to hike by another 50 basis points in March. The move follows four hikes in 2022 which brought euro zone rates out of negative territory for the first time since 2014.
Euro zone inflation fell for the third straight month in January, flash figures published Wednesday showed, but headline inflation remained high at 8.5%. Core inflation, which excludes energy and food, was flat at 5.2%.
"Price pressures remain strong, partly because high energy costs are spreading throughout the economy," ECB President Christine Lagarde said at a news conference following the announcement.
Discussing the euro zone's economic picture, she noted growth had slowed to 0.1% in the fourth quarter and was expected to remain weak in the near term, with continued geopolitical uncertainty and tighter financing conditions weighing on growth.
However, she continued, "The risks to the outlook for economic growth have become more balanced," noting gas supplies were more secure, supply pressures were easing, consumer confidence was improving, and rising wages and lower energy prices would boost consumption.
"Overall, the economy has proved more resilient than expected and should improve over the coming quarters," she said.
Lagarde also said governments should roll back support on energy prices to avoid driving up medium-term inflationary pressures.
In December, the ECB announced that from March it would begin to reduce its 5 trillion euro (US$ 5.49 trillion) balance sheet by 15 billion Euros per month on average until the end of June 2023.
The euro zone's central bank pumped billions into the euro economy (via bond purchases) over the last decade to try to stimulate growth during different crises, such as the coronavirus pandemic. A reduction in its balance sheet, and the selling off of its bond portfolio, are seen as an extra way to tighten policy aside from rate hikes.
On Thursday, it said that — in line with current practice — it would continue partial reinvestments of its maturing debt. Reinvestments in the bond market are seen as stimulatory and can ease pressure on the borrowing costs for certain nations.