Uruguay's Ancap to lose US$ 72m during refinery maintenance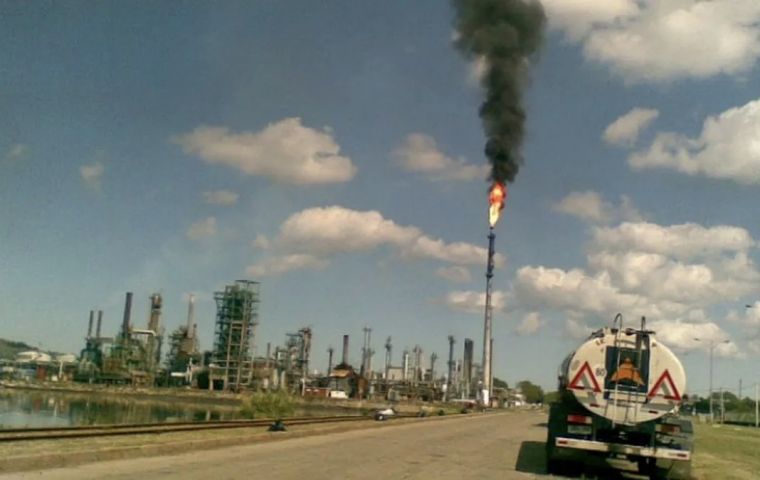 Uruguay's state-run oil company Ancap will lose US$ 72 million due to the remodeling of the La Teja Refinery to be carried out between September and December this year, during which time fuel will need to be imported, it was reported in Montevideo.
Ancap's President Alejandro Stipanicic told Surtidores that the situation was caused by a reactor failure. He explained that refurbishments and repairs in refinery plants take place every 5 years, although -in this case- it took 7 years. This will cause the company to stop receiving US$ 72 million between September and December 2023, the longest such run in the history of the Administración Nacional de Combustibles, Alcohol y Portland.
Stipanicic also said in a TV interview that the company stopped collecting "something like US$230 million" in 2022 but, despite that, it remained out of the red "because of frequent adjustments."
"The more frequent the adjustment, the less one loses against the other. The less Ancap loses against society, and the less society loses against Ancap," he explained about not increasing the price of fuel at pumps which remained unadjusted for February even though reports suggested a small increase. Stipanicic also acknowledged there was still some political arbitrariness involved in these decisions which favor Uruguayan drivers.