Montevideo safer for cruise passengers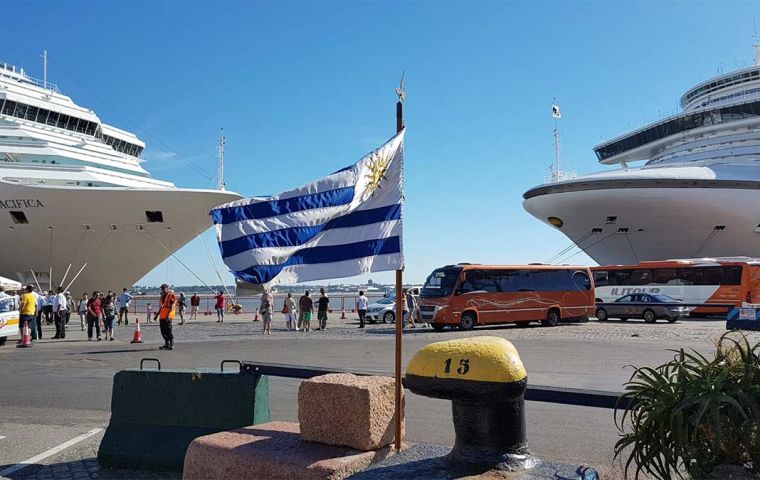 Around 100,000 passengers have been reported to have visited Montevideo so far this season on some 60 cruise ships, according to local authorities. Montevideo Police Chief Mario D'Elia said that the so-called "Blue Summer" operation in the Uruguayan capital's Old City has been going as planned.
The initiative has yielded positive results "in terms of the low amount of crimes that have been committed against tourists and/or cruise passengers in the area of the Old City and the rest of the places that the cruise passengers have been visiting as a tourist attraction," D'Elia explained.
D'Elia also explained that in December there were eleven thefts and five robberies in these areas "and an organization that attacked (...) tourists en route to other destinations was dismantled (...) Two people were convicted and two more are required and investigations continue," he also said.
In January, there were 6 thefts and 1 attempted robbery with arrests and two arraignments for stealing.
The police chief also explained that some 80 troops from different units, such as the General Directorate of the Unified Command Center, the Republican Guard, the Montevideo Police Headquarters, and the National Aviation Directorate of the National Police have been involved, in addition to helicopters, and the usual street policing on foot, on horseback, on motorcycles, and in patrol cars.
The Unified Command Center Director-General Alejandro Sánchez said that this operation will last until April, doing preventive tasks, and monitoring the existing cameras in the Old City, downtown Montevideo, and other strategic parts of town.