WHO concerned over possible outbreak of Marburg virus disease in Africa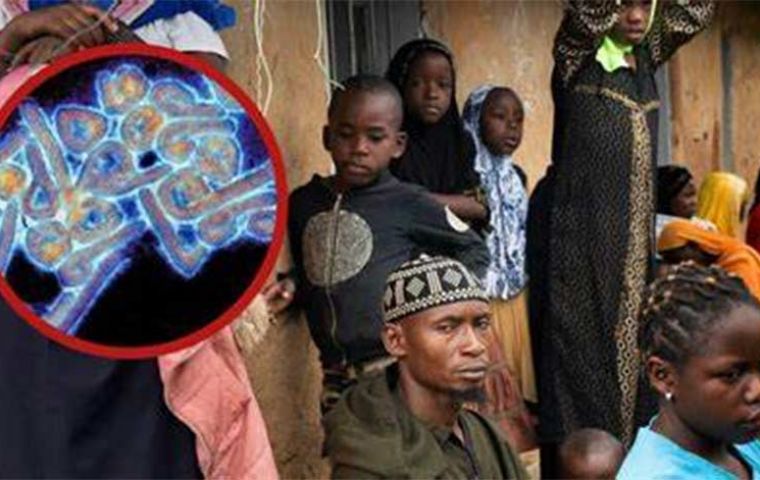 Following the death of nine people due to the so-called Marburg virus, the World Health Organization (WHO) has convened an emergency meeting to discuss measures against the spread of a deadly pathogen, which is similar to Ebola in its effects, it was reported Tuesday.
In a brief statement, the WHO said it would convene "an emergency meeting" of the Marvac consortium (coordinated by the WHO and featuring representatives from the pharmaceutical industry, non-profit organizations, authorities, and academia) for the development of vaccines against the virus.
The panel is to assess the epidemiological situation in Equatorial Guinea, as well as possible treatments and vaccines available, WHO said. There are no approved vaccines or antiviral treatments. However, supportive care - oral or intravenous hydration - and treatment of specific symptoms increase the chances of survival. According to WHO, several potential treatments are being evaluated, including blood products, immune therapies, and drugs, in addition to vaccines in development with Phase 1 data.
On Feb. 13, Equatorial Guinea announced the deaths in the east of the country of nine people between Jan. 7 and Feb. 7 from Marburg virus disease in the "first epidemic of Marburg virus disease" in the center-west African country.
The Marburg virus is transmitted to humans by fruit bats and is spread by direct contact with the bodily fluids of infected people or with surfaces and materials. It causes hemorrhagic fever with a case fatality rate of up to 88%.
Preliminary tests carried out on the people who died in Equatorial Guinea showed a positive result for the Marburg virus. A health official in the province of Kie Ntem, in the west of the African country, triggered the alert on Feb. 7, after which samples were sent for analysis to the Pasteur Institute in Senegal. The results were positive for viral hemorrhagic fever. So far, nine deaths and 16 suspected cases have been reported.
Health authorities have deployed territorial teams in the affected areas to carry out a thorough contact tracing to isolate suspected cases and provide medical care to people reporting symptoms compatible with the disease.
"Thanks to the swift and decisive action of the authorities in Equatorial Guinea, the emergency response can be rapidly accelerated so that we can save lives and stop the virus as soon as possible," said WHO Regional Director for Africa Matshidiso Moeti. "Marburg is highly infectious," he concluded.
The Marburg virus is a member of the filoviridae (filoviruses) family. The disease has an incubation period of 2 to 21 days, according to WHO. It then manifests its symptoms suddenly. Some symptoms of Marburg virus disease are muscle aches, headache, conjunctivitis, throat discomfort, vomiting, bloody diarrhea, skin rashes, and hemorrhages, all of which make it difficult to differentiate it from other maladies such as malaria, typhoid fever, cholera, or other viral hemorrhagic fevers.