Amount of US contribution to Amazon Fund to be announced shortly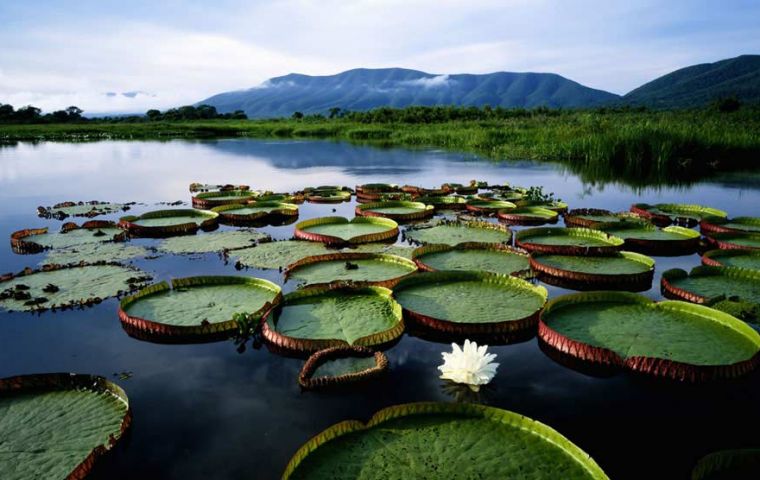 The US administration of President Joseph Biden is to define in the next few weeks its contribution to Brazil's Amazon Fund, according to Ambassador Elizabeth Frawley Bagley.
During a press conference in Brasilia on Wednesday, the diplomat explained that the White House and the United States Congress were to define in the coming weeks the amount that will be contributed to the Amazon Fund.
"The Amazon Fund, which we are very happy to be a part of now, the US Congress will make decisions and they will determine the exact amounts authorized. First, the White House, followed by the Senate, will work together to establish those exact amounts. In the coming weeks, that figure will be released," she said.
After Biden met last week in Washington DC with Brazilian President Luiz Inácio Lula Da Silva, the US government announced its intention to contribute to the fund, reported to stand currently at R$ 5.4 billion (US$ 1.03 billion) for projects to reduce deforestation and monitor the biome. The funding mechanism had been deactivated in the last government and has been reactivated now after the Supreme Court (STF) determination.
Also, key to the fund was Wednesday's meeting in Rio de Janeiro where the Fund's Guidance Committee (Cofa) was reinstated under chairing from the National Bank of Economic and Social Development (BNDES). The committee had been stopped since 2018.
BNDES President Aloizio Mercadante said the fund has already received R$ 3.3 billion in donations, including contributions from Norway (R$ 1 bn) and Germany (R$ 200 million).
"The great challenge is to move from the predatory model to a sustainable development model in the Amazon. And, for this, we need structuring projects that drive new dynamics, new industry, low-carbon agriculture, [for] a recovery of degraded pastures. This is the great strategic objective of the government and of the fund. There are 28 million people who need to have alternative ways of living, when we are going to fight, relentlessly, the process of devastation and destruction of the Amazon," Mercadante said.
Meanwhile, Environment Minister Marina Silva said France, Spain, and the European Union were also interested in donating to the Amazon Fund, which proved Brazil's return to environmental policies. The minister also announced that the Plan for Prevention and Control of Deforestation in the Legal Amazon (PPCDAm) will be revised and updated until April, bringing new priorities and allocation of resources. Until the presentation of this plan, the adopted actions will be based on the criteria stipulated in 2018, when the fund was extinguished by the past government.
"By unanimity, we prioritized, within the focus of what has already been established, projects to attend the emergency situation of traditional communities," said the minister, listing the Yanomamis, Kayapós, and Mundurukus.
Created in 2008, the Amazon Fund receives donations from international institutions and governments to finance actions to prevent and combat deforestation in the Legal Amazon. In 2019, Germany and Norway suspended the transfers to new projects after the Brazilian government, under Jair Bolsonaro's administration, presented suggestions to change the application of resources and extinguish collegiate management of the fund. (Source: Agencia Brasil)