Uruguay's General Artigas logistics ship back in Montevideo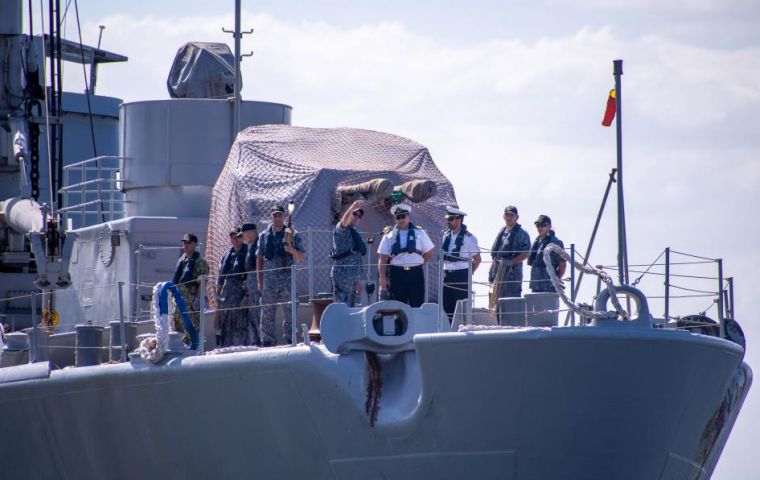 Uruguay's logistics ship General Artigas is back in Montevideo from her 2022-2023 Antarctic Campaign, the South American country's Navy said in a statement.
The unit was welcomed by Defense Minister Javier Gacía, Undersecretary Rivera Elgue, Navy Chief Admiral Jorge Wilson, Defense Chief of Staff Air General Rodolfo Pereyra, and Uruguayan Antarctic Institute Director Gen. Fernando Colina, among other military authorities, it was reported.
Minister García underlined the German-built Artigas had not set sail since 2018, but now she could after major overhauling. "It is very important for the country because the country recovers ... its largest ship so far, and which fulfills an important logistic mission," García underlined.
The Artigas brought back from Antarctica three years of different things that had to be brought back, including some "one hundred tons of waste, fuels, debris, etc."
The mission in Antarctica lasted one month from the ship's departure, during which the logistic supply and removal of waste from Uruguay's Artigas base was performed.
The vessel underwent the replacement of her old Maybach diesel engines with new CAT 3516c ones, which was carried out locally at the Navy Dock - Cerro (SCRA); with help from German shipbuilders NVL Luerssen.
(Source: Zona Militar)