Uruguayan ministers tackle avian flu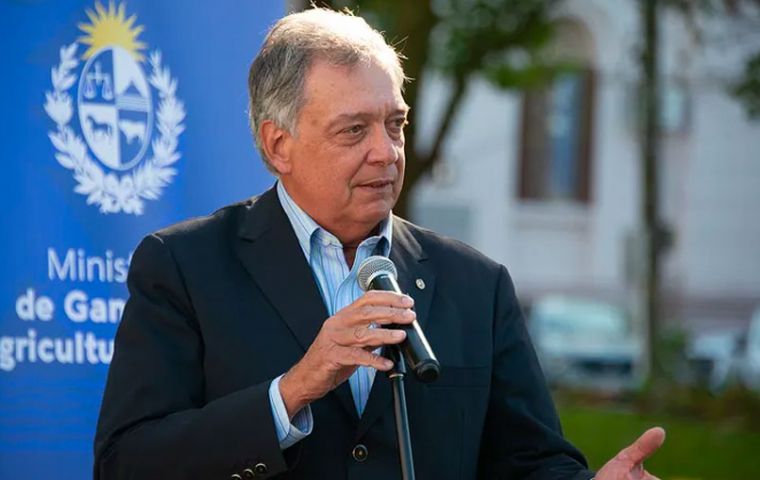 Uruguay's Ministry of Livestock, Agriculture, and Fisheries (MGAP) sought technical advice from Chile to handle the current bird flu crisis, it was reported Friday in Montevideo.
Minister Fernando Mattos admitted the initiative had been adopted given Chile's experience on the matter which, on the other hand, is rather new in Uruguay. "We have never lived with it," Mattos explained while admitting he had communicated Thursday with his Chilean colleague Esteban Valenzuela "knowing the experience that country has in the matter" in 2002 and 2020 when "they managed to stop it with biosecurity measures adopted, then we called them so that they can help us in terms of technical cooperation to take the best measures" for Uruguay.
Mattos also pointed out that although some decisions had already been announced "they can even be improved thanks to the experience they lived at a real level."
"One thing is theory and another thing is practice", so the Chilean contributions "seem to us to be very useful and contribute a lot to train our technicians and also raise awareness at the production level," Mattos went on.
Meanwhile, Health Minister Daniel Salinas underlined that avian flu was "not the covid epidemic," due to which it was "very important not to generate unnecessary panic."
"When we are talking about avian influenza we are talking about avian influenza," Salinas stressed. "That means that it is not avian influenza in humans, that is very important so as not to generate unnecessary panic, this is not like the covid epidemic," he insisted while adding that less than 10 cases of avian flu had been registered in humans in the last 15 months.
The minister also underlined the importance of following the recommendations: "All people who find a dead bird should not touch it, they have to report and not touch it, nor come into contact with it or play with the dead bird and for people who work in poultry farms and others use the protective elements to be in contact with them."