President Fernández traveling to Antarctica, weather permitting
Tuesday, February 21st 2023 - 06:59 UTC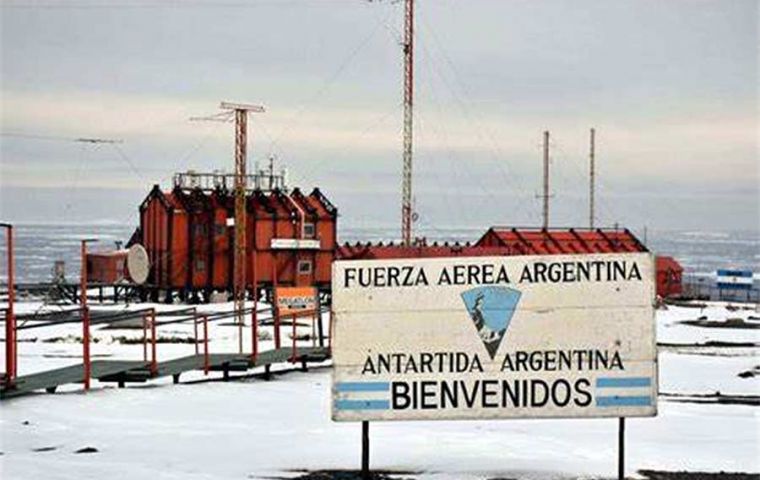 Argentine President Alberto Fernández is to visit the Marambio Base in Antarctica in a move to ratify the country's "bicontinental" stance, it was reported in Casa Rosada. Fernández's trip will be the fourth visit of an Argentine head of state to Antarctica.
"The President's visit to the Argentine Antarctic has highlighted the Argentine Republic's pioneering character in the Antarctic continent. But he also expresses with his presence Argentina's objective of becoming the Antarctic vanguard," Foreign Minister Santiago Cafiero told Télam.
Cafiero, who will be among the presidential entourage to leave Tuesday for Ushuaia in the province of Tierra del Fuego, also explained that the national government was working to make "Argentina the country with the most and best Antarctic science."
Apart from Cafiero, joining Fernández will be Ministers Jorge Taiana (Defense), Victoria Tolosa Paz (Social Development), and Daniel Filmus (Science, Technology, and Innovation), in addition to Malvinas, Antarctica and South Atlantic Secretary Guillermo Carmona.
The Marambio Base, run by the Argentine Air Force, is the main gateway to Argentine logistics in Antarctica. Since 1947, the largest number of scientific camps have been deployed from there during the Antarctic Summer Campaigns. Located on the Weddell Sea, it is also the main permanent military scientific base in Argentina and one of the main ones in all of Antarctica.
Despite the president's intentions, his trip hinges on the continuous presence of favorable weather, which is essential. Fernández had planned to travel to Antarctica on May 25 last year.