Putin no longer recognizes Moldova's independence - new invasion ahead?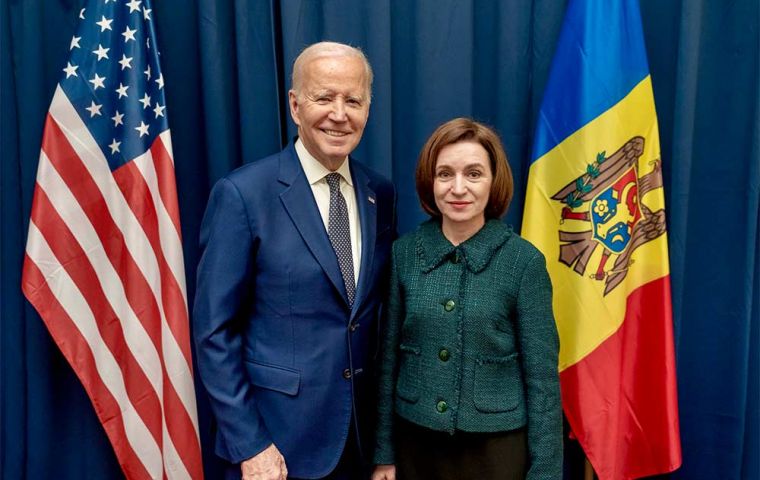 Russian President Vladimir Putin has repealed a 2012 decree recognizing Moldova as an independent country, thus sparking concern among western powers that a new invasion could be in the making, as Russia's Defense Ministry denounced that Kyiv was preparing an armed provocation in the Moldovan separatist region of Transnistria
The Russian command said in a statement that Ukraine "will use as an excuse for the invasion the staging of an alleged offensive by Russian forces from Transnistria" by deploying the infamous ultranationalist Azov battalion.
"For this purpose, the Ukrainian saboteurs who will participate in the staged invasion will wear uniforms of the Russian Armed Forces," Moscow argued while insisting on the need to monitor "the situation on the Ukrainian-Transnistrian border."
These announcements came a day after US President Joseph Biden met with his Moldovan colleague Maia Sandu, just days after Chisinau denounced an alleged Russian operation to destabilize the country internally.
During his visit to Poland, Biden met with Sandu to "reaffirm the support of the United States to the sovereignty and territorial integrity of Moldova," the White House confirmed through a statement.
During the meeting, Biden also stressed the "continued assistance" the United States is providing to Moldova to "strengthen its political and economic resilience," including the country's democratic reforms and energy security, and to "address the effects of Russia's war against Ukraine."
President Sandu denounced just over a week ago Russia's intentions to stage a coup d'état in the country through the opposition protests, infiltrating them with militarily trained personnel from countries such as Belarus, Serbia, and Montenegro.
According to the Moldovan leader, this alleged plan included "sabotage and militarily trained people disguised as civilians" and whose main task would be "to carry out violent actions, attacks on government buildings and take hostages".
Russia said the allegations were "unfounded" and part of the "old tricks of the United States and other Western countries."