Pfizer appoints new country manager for Argentina, Uruguay, and Paraguay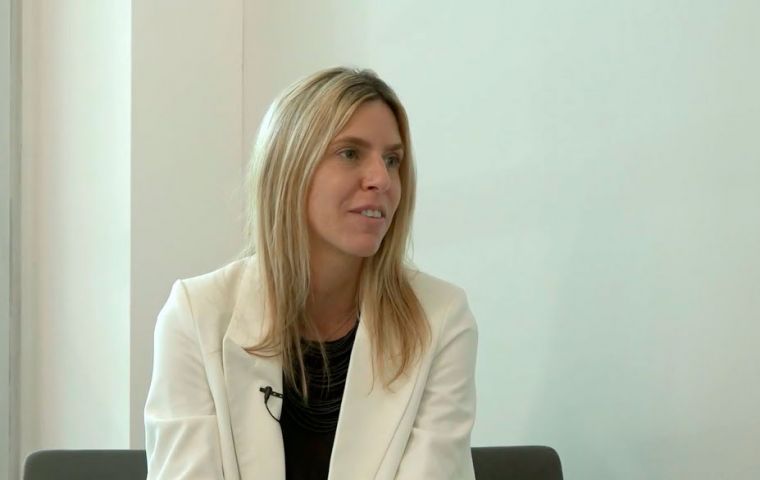 Doctor Agustina Ruiz Villamil has been appointed as Pfizer's new Chief Executive Officer for Argentina, Uruguay, and Paraguay to replace Nicolá Vaquer, who was the laboratory's chief during the Covid-19 pandemic and the ensuing negotiations for the purchase of vaccines.
Vaquer remains in the company but will move to a position within the United States focused specifically on the vaccine business.
Ruiz Villamil has over 20 years in the pharmaceutical industry. She just chaired the Argentine subsidiary of the Swiss company Novartis, where she had previously worked as Chief Scientific Officer.
A physician from Universidad Austral, Ruiz Villamil also did international residency internships at Indiana University. She joined Novartis in mid-2018 and became CEO in June 2021. Under her, "a high-performance organization was created, made up of several businesses (Pharma, Oncology, Sandoz)."
Before Novartis, she had been chief of staff at the federal medical insurance agency for senior citizens PAMI under then-President Mauricio Macri.
Ruiz Villamil's global experience includes markets such as China and Spain when working for Baxter International.
Nicolás Vaquer, who led the Pfizer subsidiary for four years, was promoted to global vice president of Vaccines Marketing. Vaquer visited President Alberto Fernández at the Olivos residence during the Covid-19 crisis.
"Within Pfizer's aspiration, focused on developing up to 25 new drugs by 2025, Ruiz Villamil aims to strengthen, integrate and enhance all areas and processes of the company in the Argentina Region," Pfizer said in a statement.
By mid-2022, Pfizer had delivered more than 22 million doses of their Covid-19 vaccine to Argentina.