China to use Antarctica for ocean monitoring satellites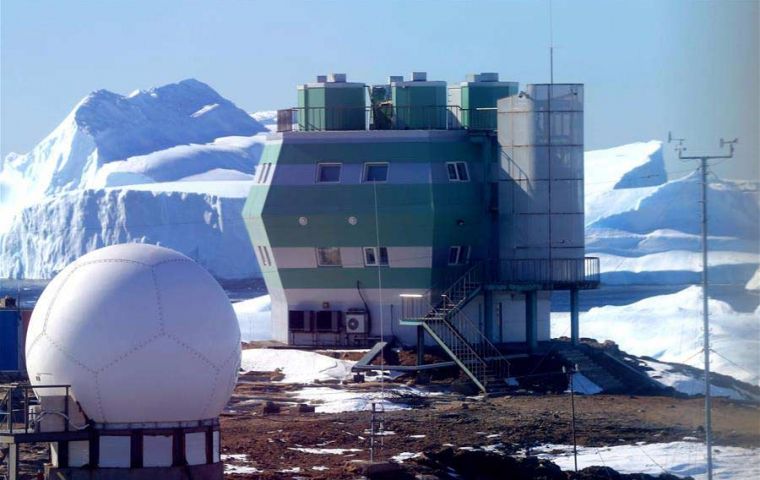 Last week's announcement by China that it would build ground stations in Antarctica to back its increasing number of ocean monitoring satellites, has sparked some fears among western countries who believe it is in fact an espionage network, a comment Beijing has systematically rejected.
China Aerospace Science and Technology Group Co. is to build the stations at the Zhongshan research base, one of the two permanent stations the Asian giant has in Antarctica, the state-run China Space News also reported although no further details of the project were released other than illustrations of an artist's rendering that shows four ground stations at Zhongshan, located by Prydz Bay in East Antarctica, south of the Indian Ocean.
The project seeks to build on China's power overseas. A Chinese-built ground station in Argentine Patagonia in the province of Neuquén has stirred concerns about its purpose despite China's assurances that the station's mission is purely scientific.
Last year, the docking of a Chinese military survey ship, which analysts say monitors launches of satellites, rockets, and missiles, at Sri Lanka's Chinese-built port of Hambantota, drew loud opposition from India.
The looming boost to China's satellite capabilities prompted immediate concern about Beijing's surveillance programs and how expanding their data collecting could be enhanced by this Antarctic development.
In a press report earlier this month, Rick Fisher, a senior fellow with the International Assessment and Strategy Center, told Fox News Digital there has been concerning activity on the Zhongshan base for years. The base, opened in 1989, was built for research relating to marine, glaciological, geological, and atmospheric sciences. But, by 2021, under the guise of civilian research, China reportedly began employing advanced military capabilities, according to the Chinese military expert, as per the Fox article.
"In 2021, state media revealed that China had put a LIDAR — a laser radar — into the Zhongshan station to conduct 'atmospheric research,'" Fisher told Fox News Digital. "Any kind of laser raises the possibility that the LIDAR could be upgraded to be a far more powerful laser."
In 2020, Sweden's state-owned space company stopped assisting China with its data transmission structure citing "changes" in geopolitics.